No. This is not what you think it is. It is a picture library and adding effects to one or many pictures at a time. Showgirls is a powerful tool for all your picture collections in various formats. This remarkable program that comes FREE with MorphOS supports IFF, JPG, PNG and even TIFF images. Personally, I use it a lot together with TVPaint.
Once you have downloaded MorphOS for the PowerPC hardware that you have. You can find Showgirls in the Application folder of the Ambient (Workbench) partition. There it is located with many other awesome applications.
Using Showgirls on MorphOS
The program starts in seconds once you launch it. The navigation area is located on the right side which is pretty easy to use. With it you can browse your partition or drawer of choice that got pictures in them. Any file that is a picture file will load up in miniature versions so you know what you have. You also have a partition button so you can choose other partitions if needed. Once you find a picture to open, you click on the thumbnail you want to open and it opens on the left side.
If you haven't used AmigaOS types of GUI, Showgirls might be a small learning curve. But if you have used MacOS there are similarities if you have used a two button mouse with it. Showgirls also have right-click menus to use.
Add Effects to Photos
Showgirls come with several effects that you can use. Some of them can also be found in way more expensive apps like Photoshop for other platforms.
You have effects such as color balance for the chosen image, you can add TTF text to the image or simply add nice glowing effects to your picture. A nice feature is that the program can is capable of showing the changes that you do in real-time. This is neat, and it also shows the power of MorphOS as a light type of operating system. It less needs much less power to do things that MacOS etc needs much more resources for.
Batching Image Feature
You could say that Showgirls is an "advanced" version of Preview for MacOSX. Showgirls got all of the image features which Preview got, but it also consists of features that it is missing.
Batching lots of pictures inside a folder to a different size in another folder etc is one of Showgirls strengths. This program also features a Thumbnailer, which can create thumbnails directly out of any picture. These small but handy add-ons make Showgirls a powerful tool on the level with Preview for MacOSX. On Windows, I don't know of any program that comes as standard with it that has the same features? There is paint.net that is free, but it's not part of Windows.
I really miss a nice searching feature in Preview, but Showgirls got one. The navigation on the left is also very well done.
At the end here, I really suggest running Showgirls on its own screen as default it opens on Ambient/Workbench screen. When opening on a different screen, then the app can run alongside when you are using the desktop for other work at the same time. Showgirls work splendidly in multitasking mode like any MorphOS application.
Improvements that I like to see in the Future
There are many nice features in Showgirls, but there are areas Preview is better at. One thing is the batching feature. Showgirls have such nice navigation on the right side. It does have a right-click menu support, which allows changing JPEG pictures but nothing more. PNG, TIFF, or IFF images cant be rotated or flipped which is a bit silly.
You can however rotate them from the Process menu. The right-click menu should have more functions to it I think. Also, the user should be able to choose which pictures he or she wants to be thumbnailed or batched from the right-click menu in an easier way. Look at Preview, which is a good example here The added tools are nice, but Preview scores on the usability. If MorphOS want MacOS PowerPC users to switch and keep staying with MorphOS. Then MorphOS need to give the same or even better service for sure.
Showgirls is all in all a very solid free application that comes with MorphOS. The improvements I have mentioned needs to be addressed but its not something that puts the program in a trashcan. Nooo! Showgirls is a fantastic program and I really love using it. I actually wish for it to be ported to Classic AmigaOS. It is that good. It sets a standard quality for how great nextgen Amiga applications can be. I really recommend registering MorphOS and use Showgirls if you are into making graphics.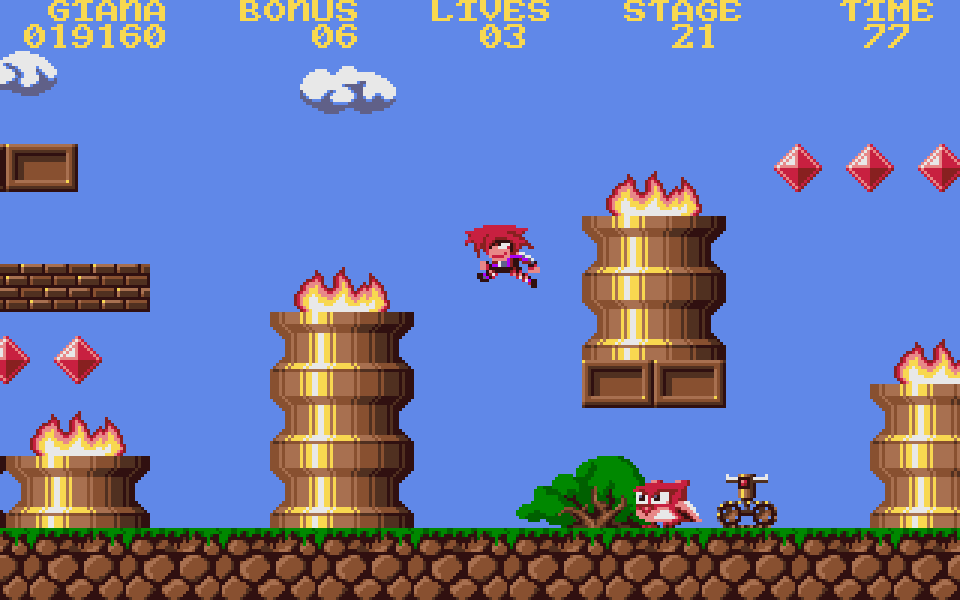 Graphics: 8/10
Gameplay: 9/10
Sound: 9/10
Lastability: 9/10
Total: 9.1/10
NOTE: The score is based on what Michal Bergseth thinks of the game.