A thinking-puzzle-platformer is now out for AmigaOS 4, which is made by Nigel Kilmer and ported to AmigaOS 4 by kas1e and Capehill. I found this news item at the Polish Amiga website PPA.pl. Beret is a cute 2D puzzle-platformer game with great 2D graphics. It is about a scientist named Beret who has gained telekinetic abilities through his research at the Evil Corporation. He decides that the Evil Corporation is too evil for his liking, and begins his solitary quest to overthrow the corporation and punish the evil deeds of his employers.
Beret has these unique Features
21 puzzle-filled levels
120 collectable Medallions
Over 20 hours of gameplay
An unlockable level editor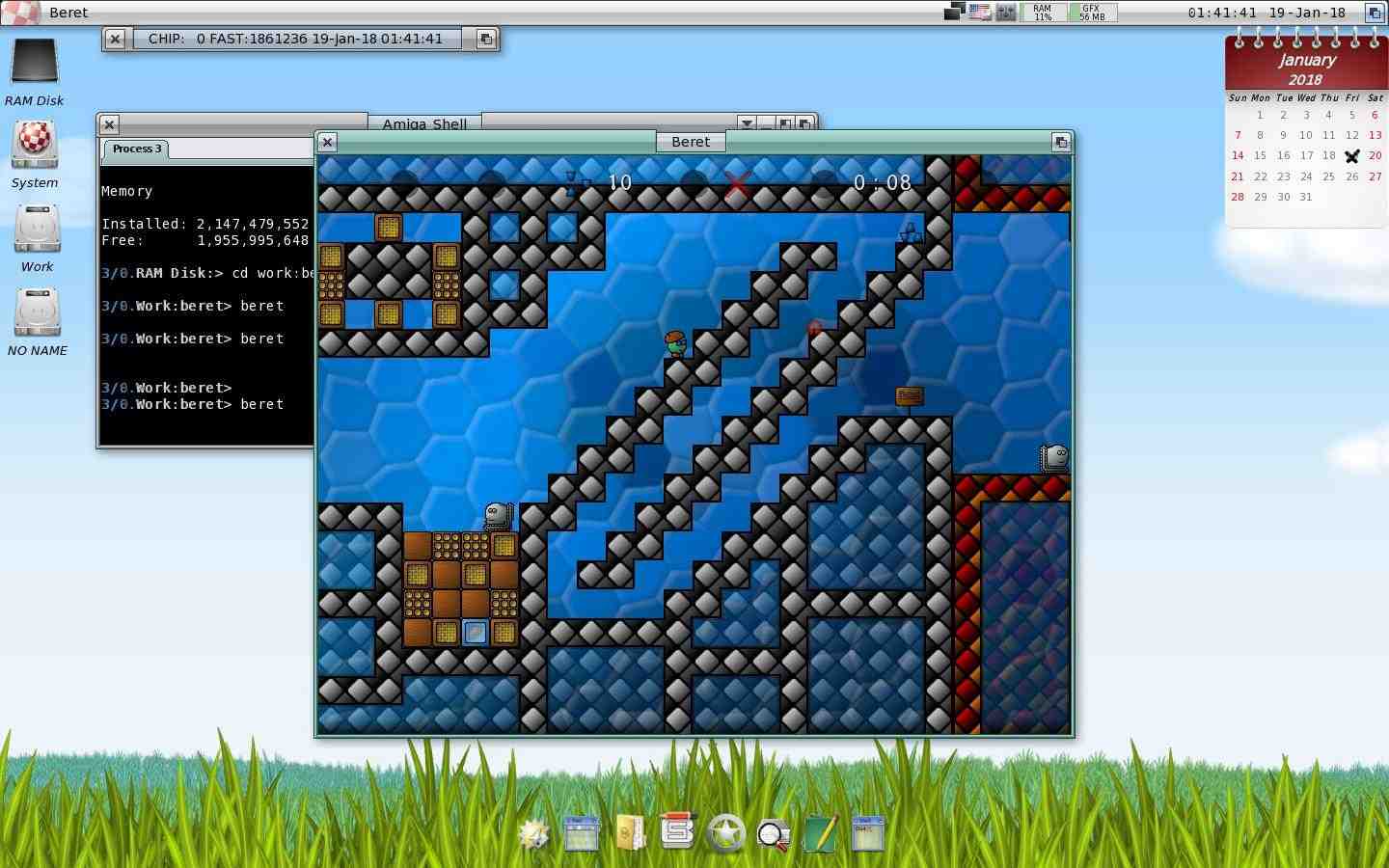 Available for Free to Download for AmigaOS 4 from OS4Depot
kas1e is the brilliant person behind the port of Beret for AmigaOS 4 of the game that you can download for free from OS4Depot.net website. This game is for sure fun and makes you hooked. Great new puzzle game for AmigaOS 4.
Source
kiwisauce.com/beret/
OS4Depot.net
ppa.pl/