After the big success of the Vampire 600 V2 and Vampire 500 V2+, Apollo Team is proud to announce their next generation FPGA device: the Vampire V4. This will become a nice upgrade from Vampire today as it will provide more RAM! Now almost all of the classic Amiga machines will be able to fly like everyone does in 2017!
The Vampire V4 Standalone System will move Classic Amiga a lot forward
The Vampire V4 is made with a standard "one design to fit them all" and comes in three flavors depending on customer need:
The Vampire V4 Standalone System
The Vampire V4 for Amiga Classic compatible with

Amiga 600 with kippa's adapter (if produced)
The Vampire V4 for Amiga 1200
This means that Amiga 1200 owners will finally get a Vampire for their beloved classic Amiga home computer.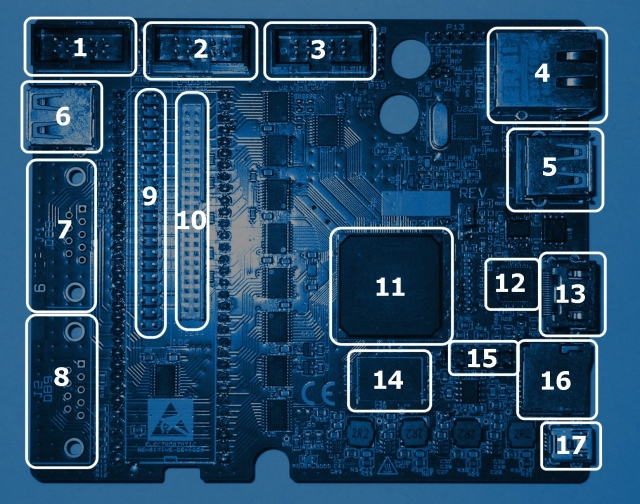 Up to 1GB/s for Vampire V4 with DDR3 RAM installed
This new Vampire V4 packs many upgraded specifications and brings Amiga Classic systems to another new performance paradigm thanks to its new Altera Cyclone 5 A5 FPGA and fast DDR3 memory. This means that you can start to use heavier tasks on your beloved classic Amiga!
The Vampire V4 standalone system will be a complete new Amiga system powered by the 68080 CPU core and the complete SAGA chipset (AGA compatible).
Vampire V4 is powered by
FPGA : Altera Cyclone V A5 (77k LE, 28nm technology)
RAM : 512MB DDR3 (up to 1GB/s)
And supports
FastIDE with 40/44-pin connectors
Digital Video-out up to 720p@60Hz
Dual Kickstart-flashrom (for safety)
The new Vampire V4 also meet the hardware certification standards like: CE, WEEE and RoHS compliant
There is no statement regarding the release, but with the current Vampire cards sold. I bet it won't be too long. Finally, Amiga 1200 users will have the Vampire power. Read more about this announcement on Apollo Team website
Source
Apollo Team Announcement