A better way to browse drawers is always something that is needed. To be able to use your favorite operating system in a much faster and better way too. So, getting Workbench Explorer for AmigaOS 4 is a really nice idea. Here you have an app that helps your everyday usage of this nextgen AmigaOS operating system from Hyperion Entertainment in Belgium, Europe.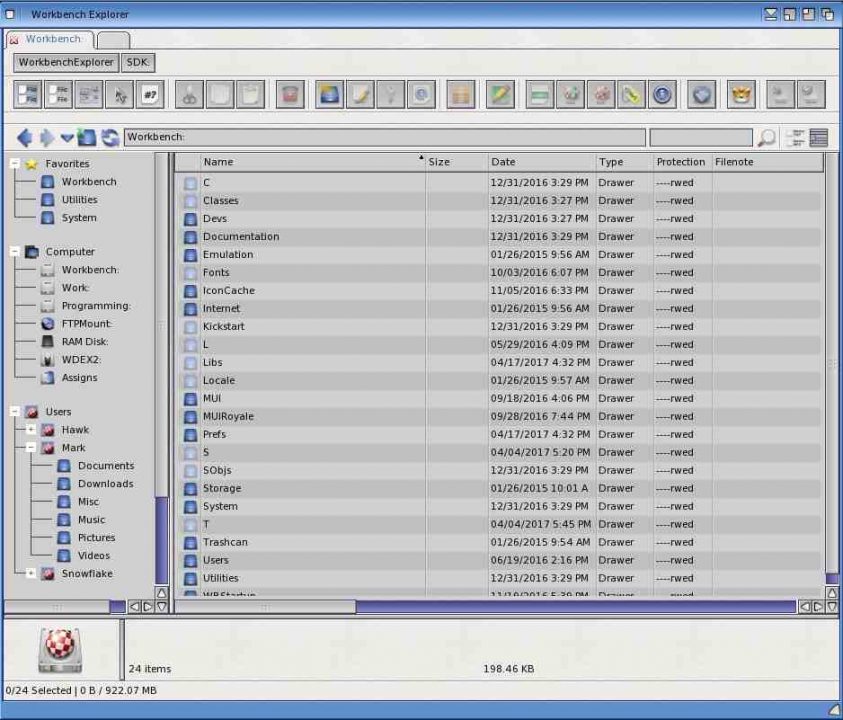 Workbench Explorer is a Modern File Browser for AmigaOS 4
Workbench Explorer (WEx) is a modern file browser loaded with the features you are used to, but also with several new functions/features no other file browser has. The GUI design is slick and works very well to your everyday AmigaOS 4 needs.
There is a included AmigaGuide and Office compatible doc file that explains everything about Workbench Explorer app that you can find as free download from Aminet and OS4Depot.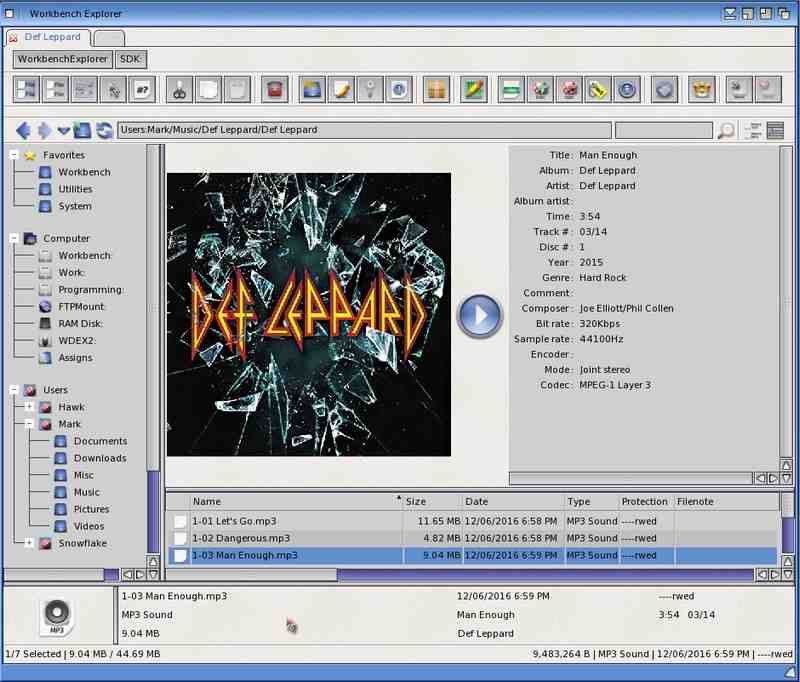 Extra Functionality in Workbench Explorer AmigaOS 4
In Preferences->Installed tab there is a list of items that will add extra functionality if they are installed.
Turn on Preview panel to
View images
Read text files
View GIF anims
Play MP3s
The purpose of Commodity Mode is to have WEx started at boot up (WBStartup) and will be running in the background. Then using the hotkey (default: LAmiga + E) it will open. Closing the window will hide the interface.

Fast Image Viewing with Workbench Explorer
If you find the regular Workbench picture viewing functionality a bit simple. Then we recommend to try out the Image Viewing feature in Workbench Explorer. The latest version of this app is just a maintenance release, so everything should work even better in this version.
Download the latest Workbench Explorer from these Amiga sites. This app is only available for AmigaOS 4
Aminet
OS4Depot