I have been watching Graeme's progress on Turbo Sprint on his YouTube channel (here) with an eager to start playing it, and it's finally here! Super Sprint is out for Amiga AGA owners so they can try it out. It is an 5 minute demo, with intentional Guru. So, be aware of this!
Graeme has put lots of love in Super Sprint
You might remember this game (Super Sprint) from your childhood. You could play it on arcades on a 3 player wheel arcade machine. It is a game where wheel spinning is a must, including a screaming fest that left our hearts full and pockets empty.
Now you can relive all that action with this beautiful recreation for all Amiga's with AGA. Turbo Sprint is finally out in beta. Test it on your Amiga config and let the coder know how it runs so that the final game can become a masterpiece.
Super Sprint is still in Beta
Whilst Super Sprint is in Beta, this game is a testament to all the hard work that Graeme has put into it. The cars handle perfectly, with that iconic rear bais slide as you bounce your way around the track.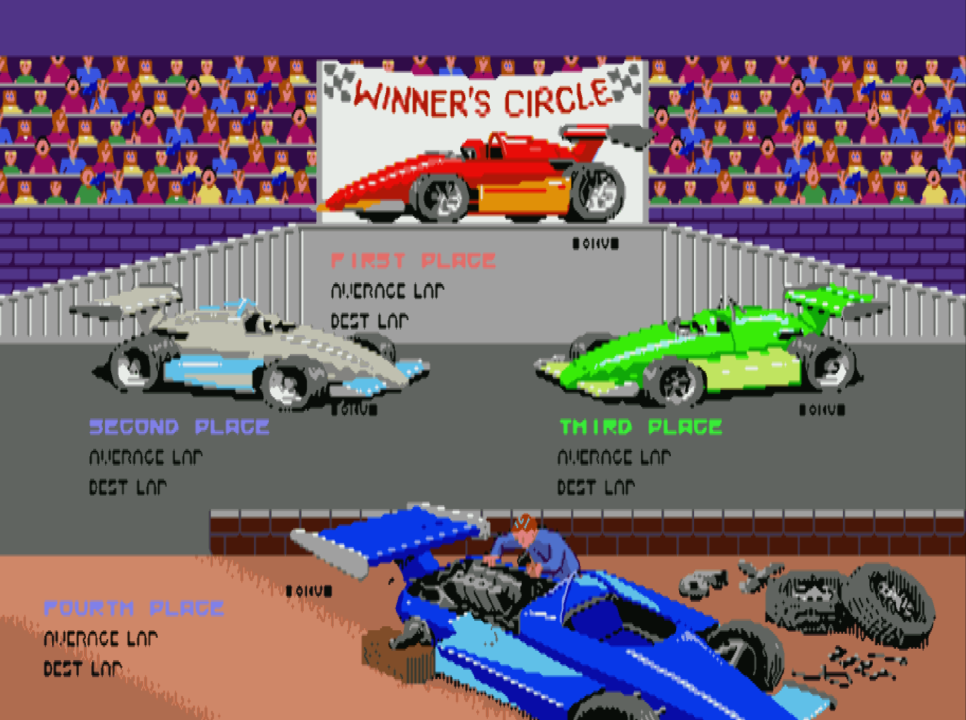 On the Amiga a similar game Super Skidmarks became popular but Super Sprint is taken the fun from the arcades to your living room. In Super Sprint your task is to avoid obstacles and challengers alike. This is fun and the Amiga platform seems to be the only platform keeping that real social gaming alive.
Unlike the original arcade version of this Amiga AGA version of Turbo Sprint offers 4 player action with competitors using both keyboard and joysticks (now it's time to convince wives and kids to play!)
Download the Beta for your Amiga AGA now
You can download Beta 1.4 using the link below and please be aware that it is Beta for Amiga with AGA chipset and still has some work to be done, it's also limited to 5 minutes of playtime in this Beta so don't hang about. This game will not work on OCS or ECS Amigas.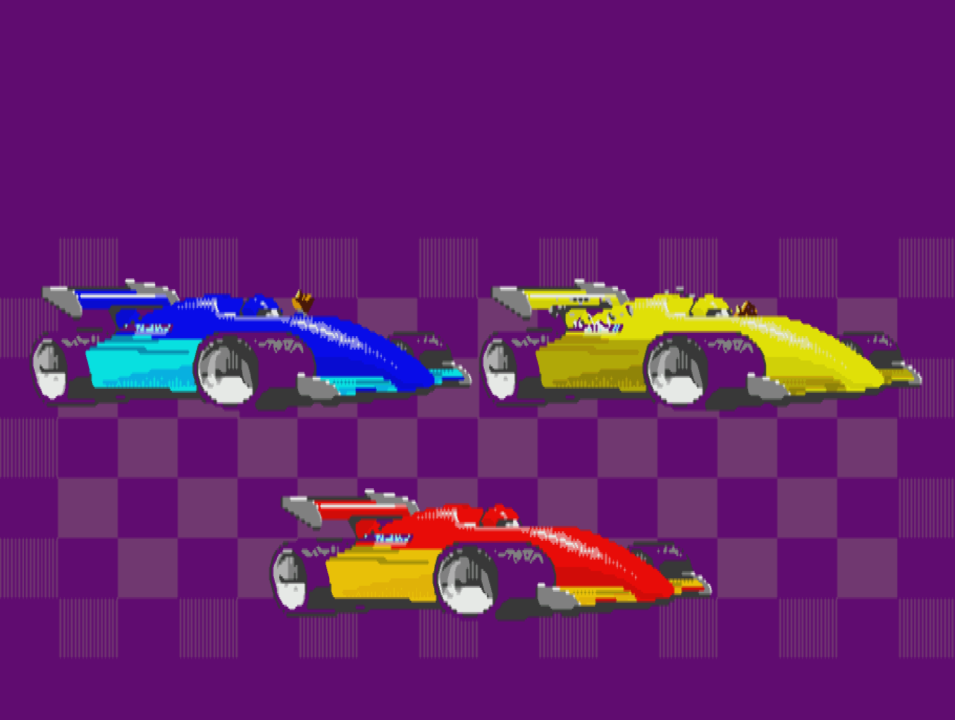 Once you have downloaded the game then you need to copy the ADF file over to your Amiga and make it on your Amiga. Note that the Hi-Scores will be saved to the directory the game has been executed from.  
While the game can be ran from hard drive. Limited testing has been done with the hi-score saving so you run it from a hard drive at YOUR OWN RISK is what the author writes on his website. Use SFS or PFS3 if you are testing. FFS is much more fragile, and DiskSalv usage is pain. So be aware of that.