For those that won't be able to come to Amiga34 or just lives quite far away from the event. You can now already pre-order the next generation Amiga 68k compatible computer. It's called Vampire V4 Standalone and it's not a fairytale anymore! It's here. Right Now!
Pre-Order Vampire V4 Standalone Now!
This is what you get for the price!
Aluminum case included
68080 Core integrated into the FPGA chip
AROS kickstart integrated into the flash ROM
44 pins IDE controller integrated
11,5MB Chip memory + 512MB Fast memory
2 x DB9
2 x USB
1 x HDMI
1 x Ethernet port
Get yourself a fast classic Amiga that will run AROS 68k from the start. Once you purchase any AmigaOS license this will help you to install the latest AmigaOS 3.x that you want on it.
Apollo Team is a small team. They have created the ultimate Amiga compatible computer for everyone to use. It is affordable, exclusive and at the same time attractive. Yes, you can take your Vampire V4 Standalone at any Amiga parties or meetings. You can connect it to an HDMI monitor and you will be able to play the games or use the AmigaOS software that you always loved to use. At the same time, you will be able to use AmigaOS RTG software too.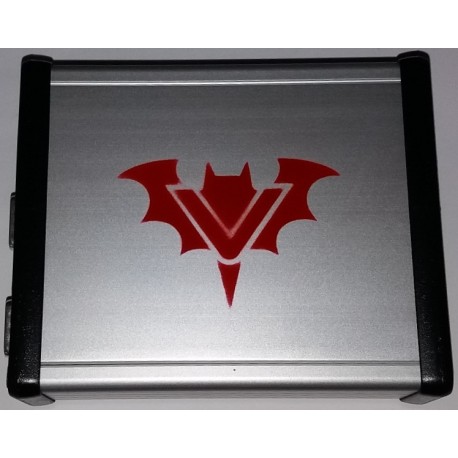 Vampire V4 Standalone is Unique
You can compare this Amiga compatible computer to Draco, Efika, Pegasos or even AmigaONE. But this one got all the unique compatibility with classic Amiga 68k software like no other. Vampire V4 Standalone is a breakthrough in the Amiga world and at the same time, it is affordable for people that have sold their Amigas because of space or other reasons.
Vampire V4 Standalone is a Competitive Amiga compatible computer. It even has the Amiga standard DB9 connectors for connecting your beloved Amiga Tank mouse or your Zipstick Joystick. This is not just a promising fairytale. It is a monumental, useful and reliable new Amiga compatible computer. It is here now and you can get it at Amedia Computer France. Pre-Order it Today! Support the innovative crew at Apollo Team. For spending their free time for delivering this new Amiga product for everyone.
Remember that Vampire V4 Standalone is not an addon for Classic Amiga computers. It is a new Amiga compatible motherboard that is completely standalone. For Apollo Team accelerators for Classic Amiga, please check their Apollo Accelerators page for more info.