The Vampire series from Apollo Team has changed the way Classic Amiga computer is seen. The whole team is in my view fantastic, even though there have been decisions that I don't like. I love everything that moves in the Amiga world. No matter what, I want to support it. I got my first Vampire V500 V2+ in 2017 at the Amiga32 event in Neuss, Germany and I've never looked back.
Apollo Team released frequently Gold FPGA 68080 core updates often and so I saw the articles regarding V4 SA and the V4 accelerators. I got hooked, because I wanted to give my Amiga 600 AGA capabilities and at the same time have RTG AmigaOS in 1280×720 or higher. Time moved on and now in 2021 the V4 accelerators is still far away.
What happened? Do I need to go for a Vampire V2? Or is there still hope for a V4 with a bigger FPGA for my Amiga 600?
HotHardware article made me want a V4 accelerator for my Amiga 600
With the success of installing my Vampire V500 V2+, my Amiga 500 saw performances that I've never seen before. A fantastic upgrade for my old friend from 1987. But my plan was really to upgrade my Amiga 600.
Everything started back in 2017 regarding the news about the "new" Vampire V4 accelerators. Apollo Team Announced Vampire V4 Standalone Amiga And All-In-One Amiga Accelerators in August 2017, then in October 2018 it was quite obvious that the Vampire V4 line was going to be an accelerator including the Vampire V4 motherboard. But this didn't happen.
In addition to the Vampire V4 Standalone, there will be Vampire V4 add-in accelerators compatible with the Amiga 1000/500/2000 and the Amiga 600 (with an adapter). There may also be a separate SKU for the Amiga 1200.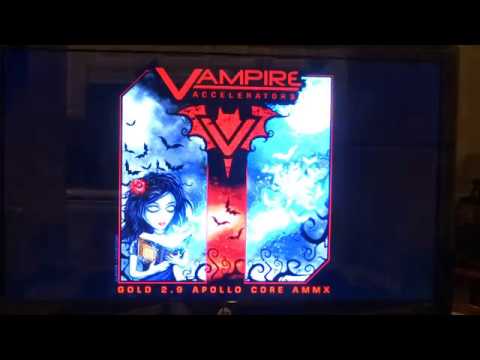 This is written in the hothardware.com article that Amiga is alive.
I had high hopes for getting a Vampire V4 accelerator for Classic Amiga. There were rich words about Amiga 600 support, which would give this tiny Amiga features such as powerful SAGA + RTG. That was back in 2018, but now it seems like the Classic Amiga isn't as important as Vampire V4 SA on the Apollo Team list.
It seems like they changed the way they run things. From thinking 50% by having many projects, they seem to focus 100% on their Vampire V4 standalone product. However, the Vampire V2 line isn't forgotten. Apollo Team is restarting the production of Vampire V2 for Amiga 600 and so on. But the V2 FPGA can't have AGA and RTG support in one Gold 68080 core build. I just wish that V4 accelerators were made for the OCS Amigas.
Amiga 1200 got V2 instead of the promised V4
The Amiga 1200 version of Vampire V4 was also promised to come out but when V1200 came out it was rather a stronger V2 version.
It seems like the interests of the Apollo Team have changed and are now focusing on giving Vampire V4 SA all the attention. Apollo Team did a lot of positive work during the time when the Vampire V2 was out. Also, plenty of Gold releases for the FPGA came out frequently. But in 2020 and now in 2021 not much is happening to get the expected V4 accelerators out. It seems like everything is put on selling the Vampire V4 standalone computer.
Maybe doing too much is indeed not the way to go? Or is there a hope to get a Vampire V4 accelerator for my beloved Amiga 600? I really want AGA + RTG support for the machine that was supposed to be named Amiga 300 by Commodore. It was the first Classic Amiga to get a V2 accelerator. It would be nice to see Amiga 600 being supported further. It's my wish.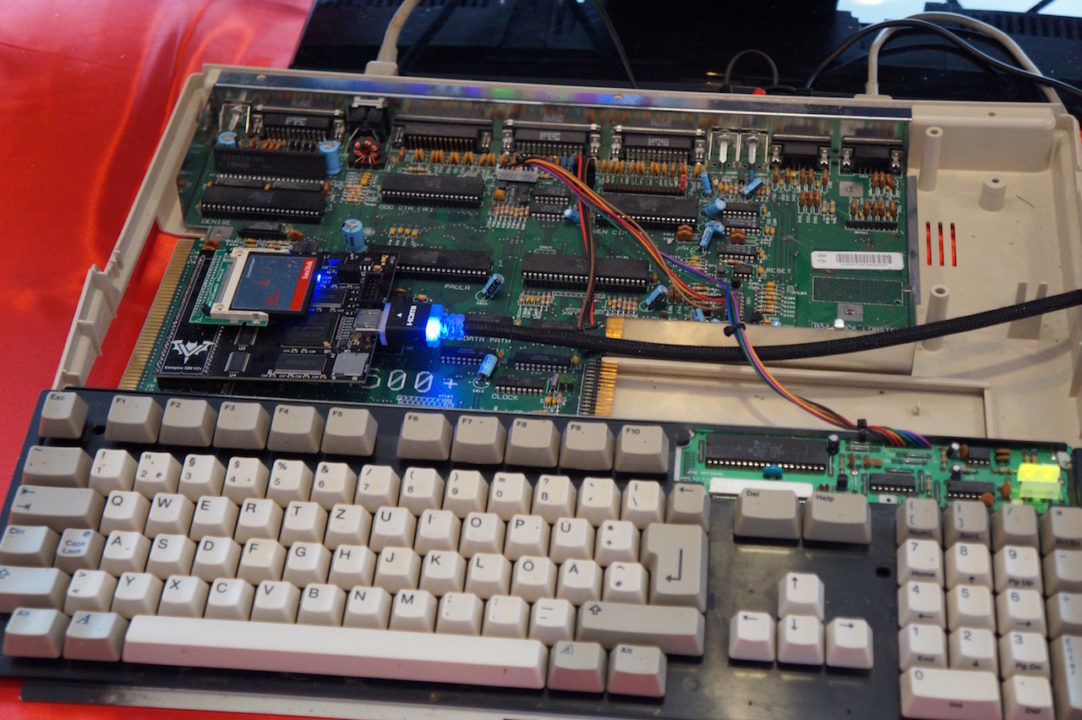 I hope to see that Apollo Team starts to support the Classic Amiga again by improving their brilliant accelerators for it. What they did with the Vampire V2 accelerators is fantastic. I hope that those times will be back, even though I know that it costs to support the platform. I hope that the energy that the Apollo Team comes back to the Classic Amiga.
Check out the Apollo Accelerator website for buying a Vampire FPGA accelerator for your Classic Amiga! Vampire V2 accelerators are still quite a good upgrade for your Amiga 500 etc. It gives you RTG and HDMI out. 128MB RAM, Ethernet slot, and MicroSD slot for copying files to your Amiga. You can also buy the Vampire V4 standalone from there too. But I am waiting for the Vampire V4 Amiga 600 accelerator or I will upgrade it in another way.
This is a comment done by Michal Bergseth, the editor of Amitopia Amiga Magazine. If you have some views or corrections regarding it, send it to post at amitopia dot com. Expect a reply within working days Monday to Friday. Keep it civil.