With Vampire V4 approaching an Amiga 1200 release, that you can read much more about here. There is good news for you that would like to get more out of your Amiga 1200 and which don't mind destroying or replacing the original case with this new and quite slick tower from Elbox.
New Tower System for all Amiga 1200 machines that is in it's original case
BlackBOX 1200 is a modern, functional and spacious tower case. BlackBOX 1200 offers comfortable use of the PCI cards installed in the computer. The powerful 350W ATX PSU is prepared for massive expandability of your computer hardware.
If your current Amiga 1200 is left in the desktop case, BlackBOX 1200 is the must-have solution for you!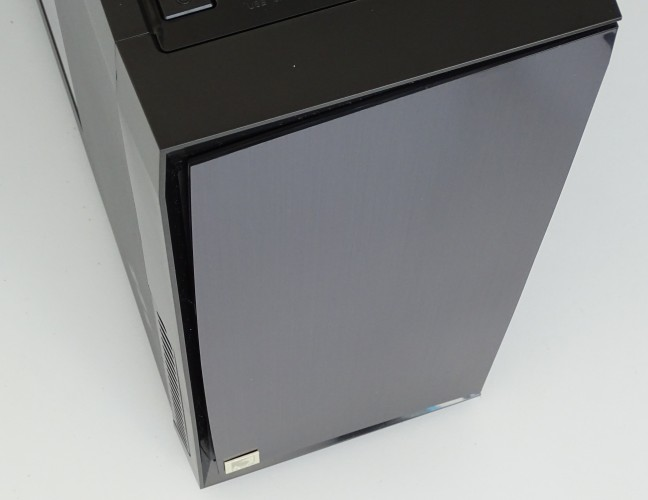 Features of BlackBOX 1200 that is Out Now
• Tower case for Amiga 1200 computers
• 350W ATX power supply unit
• A microprocessor PC/Amiga keyboard interface
• 2 bays for 5.25″ drives
• 1 bay for Amiga floppy disc drive (black fascia for A1200 floppy drive included)
• 4 bays for 3.5″ (internal) hard disc drives
• 1 bay for 2.5″ (internal) hard disc drive
• Chassis structure: steel
• Transparent side panel
• Air flow cooling system with 2 fans
• Top panel buttons: POWER and RESET
• Top panel LEDs: Green-Power and Red-HDD
• 2 USB connectors on the top panel
• Dimensions LxWxH: 462mm x 190mm x 465mm (18.2in x 7.5in x 18.3in)
BlackBOX 1200 is prepared for installation of the Mediator PCI 1200TX, Mediator PCI 1200SX, Mediator PCI 1200LT4, Mediator PCI 1200, Mediator PCI 1200LT2 and G-REX 1200 busboards.
BlackBOX 1200 Photo Installation Manual
Check out ELBOX webshop now for price and more info and even more pictures for you to see. This is for sure a good buy for you which wants to expand your Amiga 1200 for sure like a desktop or tower Amiga.
Source
ELBOX Online Store