The newest Hyperion OS is the AmigaOS 3.2 is available at various retailers. Here are the ones in The United Kingdom. It means that the newest commercial OS for Classic Amiga is available at many retailers in the world. It is questionable why Amigakit which claims to be your Amiga store doesn't sell AmigaOS 3.2?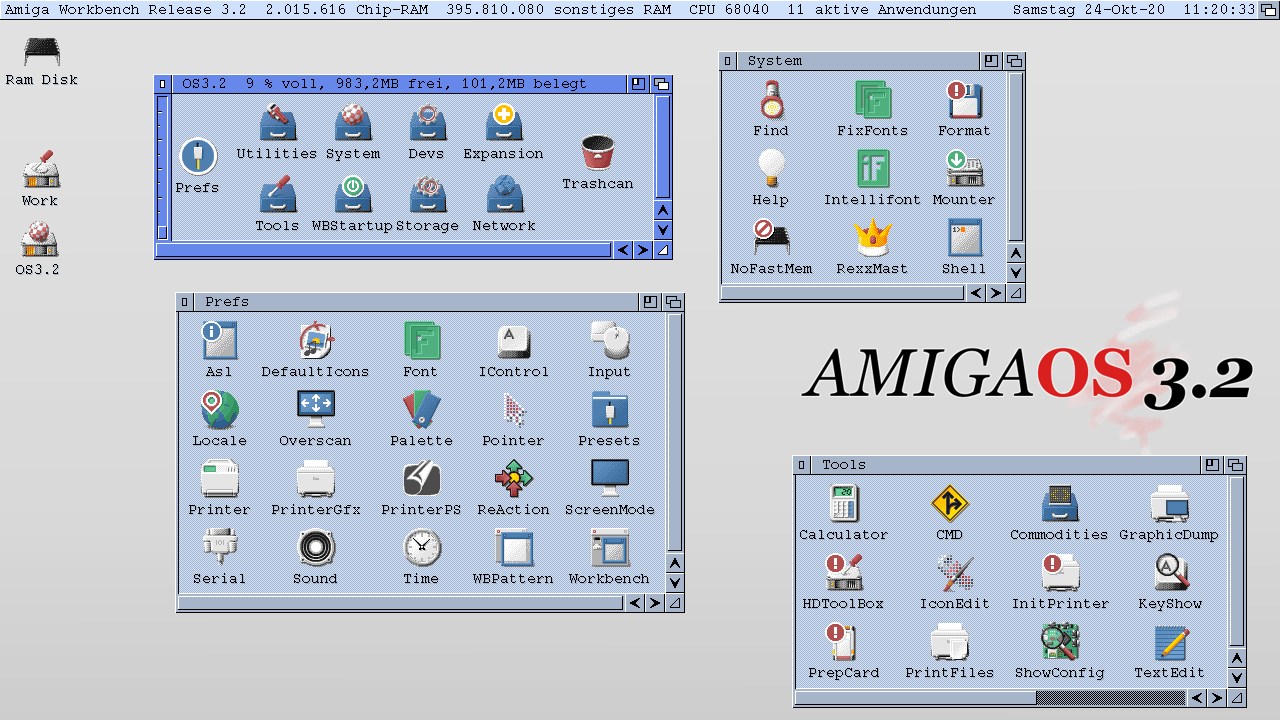 Available on CD-ROM, now and featuring disks and AmigaOS Kickstart ROMs for all Amiga machines, AmigaOS 3.2 features:
ReAction GUI toolkit integration
Built-in ADF (Amiga disk file image) management
Integrated Help subsystem
Updated Data Type system
Workbench and other user interface improvements
Improved Tools, Utilities and System applications
Enhanced Shell behavior
The new and reworked command set
Touched up Preferences
Polished MultiView
Revamped Commodities
Expanded BootMenu
Inclusion and refinement of the AmigaOS 3.1.4 feature set
Flexible delivery media
Notable other improvements are included, such as wheel scroll mouse support and new developer APIs. You find the full details on the Hyperion Entertainment website, along with the list of worldwide AmigaOS dealers. With Brexit happened it is safer for people living in the United Kingdom to buy locally and supporting Amiga retailers there.
Support the Amiga retailers worldwide! Get AmigaOS 3.2 at these retailers worldwide today.
AmigaOS 3.2 The United Kingdom Retailers