The new Warp 1260 is on its way to Amitopia Amiga Magazine. So my Amiga 1200 with Apollo 1260 will have a nice upgrade very soon. I am part of the beta testing team. To ease a bit things for the Warp Team you can from now on ask me personally on social media and IRC about the cards and I will give you the answers.
So now my Amigas are Amiga 600 with 68000, Amiga 500 with 68080 FPGA, and Amiga 1200 with 68060. The 68060 CPU upgrade will change from 50MHz to 100MHz and mem from 32MB SIMM RAM to 256MB DDR3 RAM. I have an Indivision AGA mk2 card which I will take out.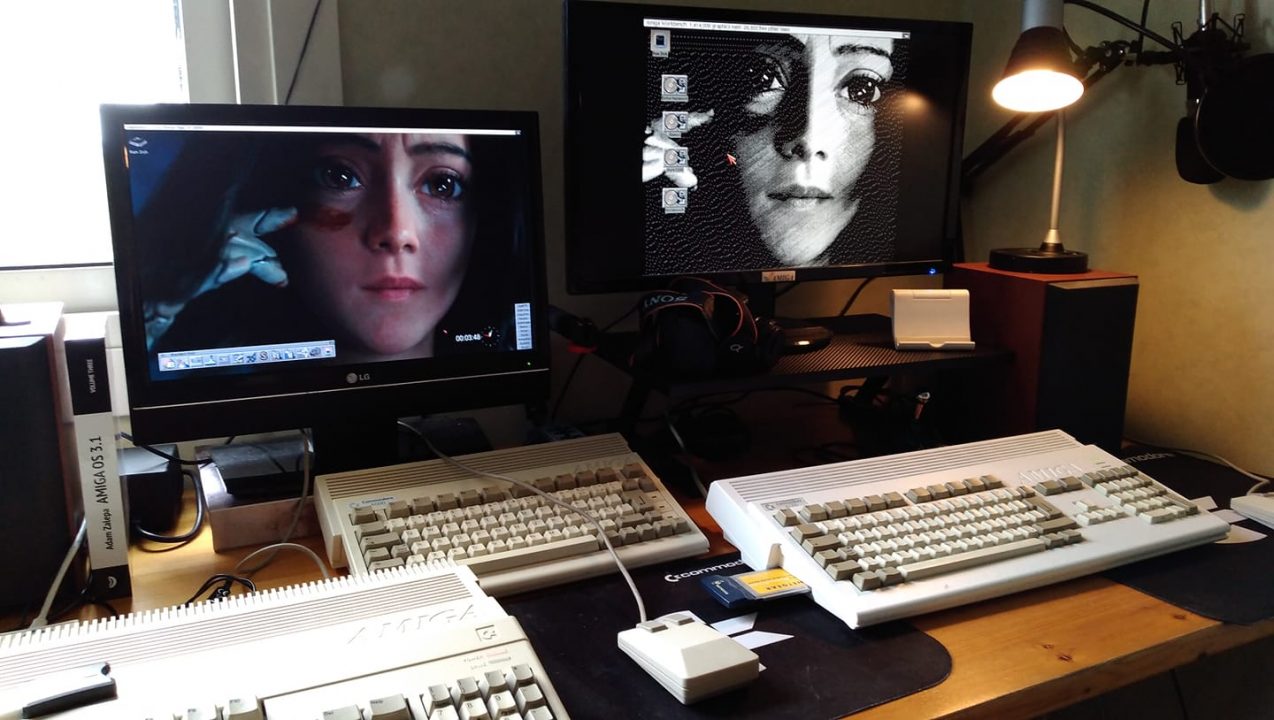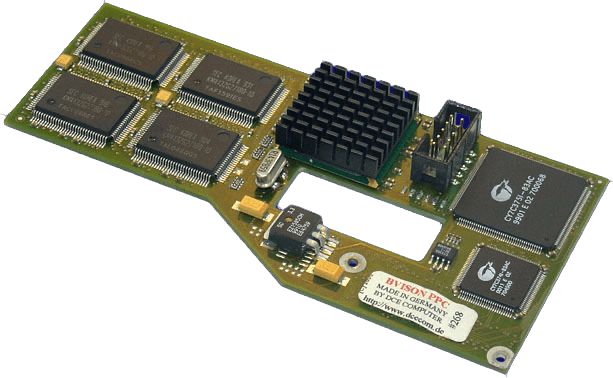 RTG on Amiga 1200 started in 1998
I love to use my Amiga 500 with 68080 FPGA (Vampire V500 V2+) and HDMI out daily.
It shows 1280×720 very nicely on my 720p HDTV mini tv from LG. The quality is really good. Drawing in TVPaint is fantastic on it. But on the picture above to the left, you can see my Amiga 500 connected to it but to the right, my Amiga 1200 with 68060 50MHz and Indivision AGA mk2 must rely on AGA. I love MagicWB and the way AGA and HAM8 display AmigaOS, but to have a 1920×1080 screen mode has always been my dream to have on Amiga 1200.
The only other option that the Amiga 1200 owners got is to get a V1200 from Apollo Team with 68080 FPGA or the bloody expensive BlizzardPPC card and a BlizzardVisionPPC that you can see a picture of here.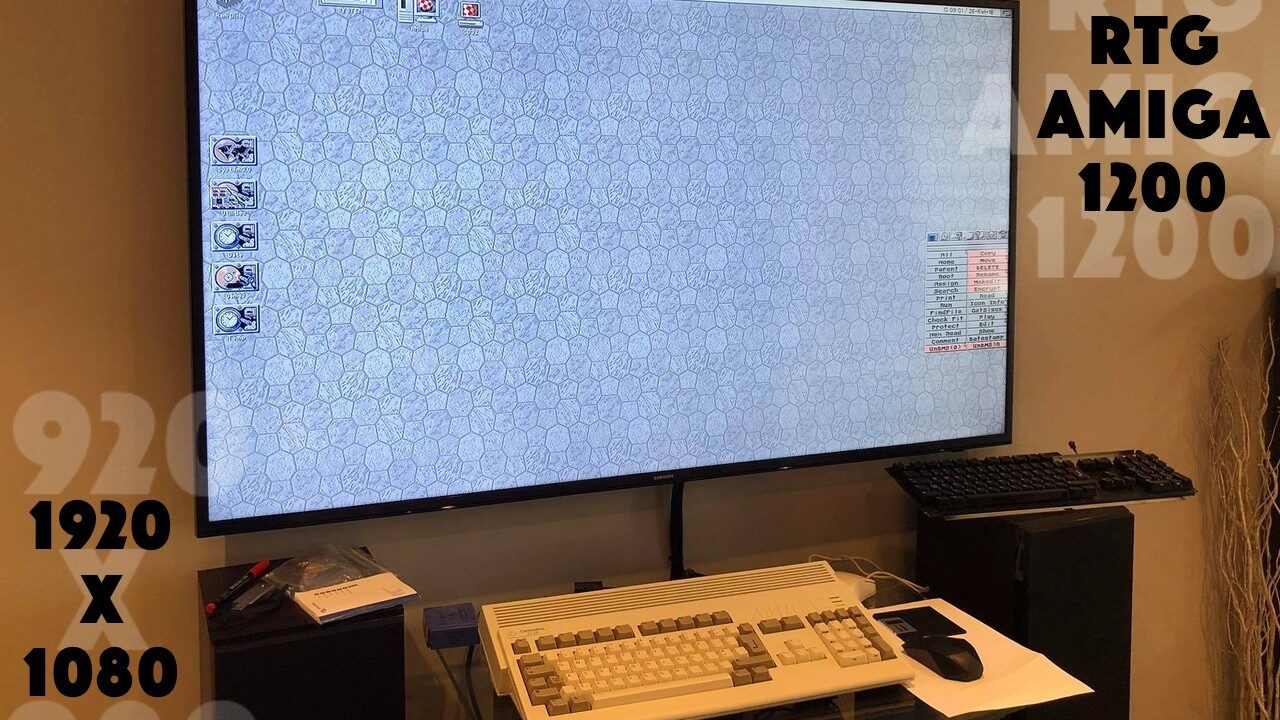 A great solution back in the days for those with big pockets! However, there was a huge downside to the solution. A BlizzardPPC accelerator is required to have a BlizzardVisionPPC RTG card to work. You couldn't use it on a Blizzard 1260. It was all released back in 1998 by phase5.
BlizzardVisionPPC was the very first-ever 3D graphics card released for Amiga 1200 (not for Amiga as CyberVision 64 3D was the first!). It came with a Permedia 2, 3D Labs & Texas Instruments chip on it. Then after Y2K never happened, several PCI solutions were released for Amiga 1200 from Elbox but it required any Amiga 1200 to be built into a tower as the Voodoo 3 or even ATI Radeon 9200 card simply doesn't fit inside the Amiga 1200 chasing.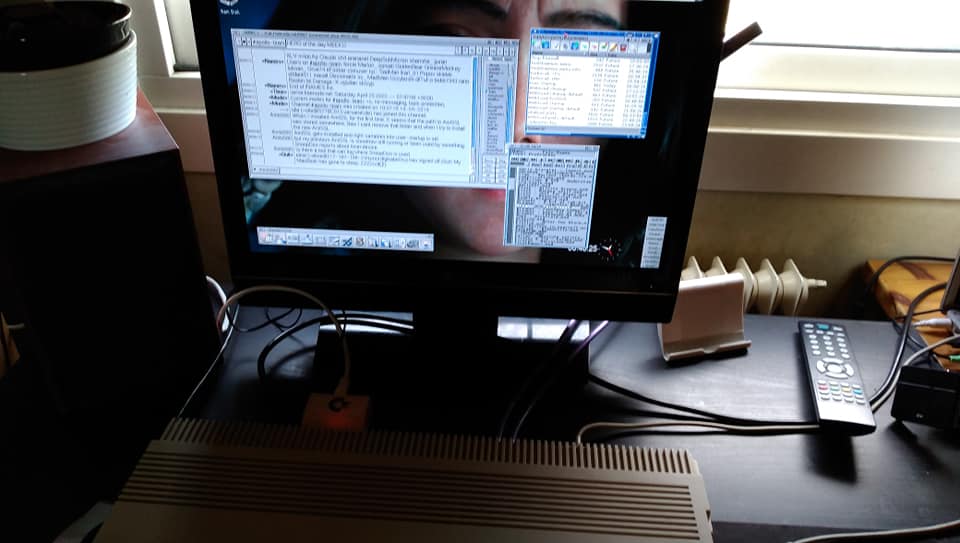 Proper 1920×1080 32-bit for Amiga 1200
With Warp 1260 there will be no need for destroying or damaging your Amiga 1200 chasing. Everything will fit inside the Amiga 1200 chasing. Yes, even the fan which is a silent type of fan too that will help these accelerators with 68060 75MHz and up survive. The one that Amitopia Amiga Magazine is getting is clocked at 100MHz. So this will be a really interesting experience.
I've only had MorphOS (AmigaOS) 1920×1080 32-bit experience. So to see my Classic Amiga 1200 showing that too in AmigaOS 3.1.4 is just fantastic. It really seems like the AmigaOS RTG era is now hitting all kinds of Amiga users. Now I can play games in higher resolutions, use Photogenics, TVPaint, Personal Paint, ImageFX, etc with millions of colors. Amiga 1200 doesn't become a PC in speeds with this upgrade, but I am fine with that. Amiga is in its own dimension of computing. I don't expect the same level of speed on my Amiga 1200. I am just so happy to see my Classic Amiga achieve things that a 286 PC from the same era that Amiga 1200 came never gets the same love.
When Amiga people around the world get to know how it is to use AmigaOS in such high resolutions and higher speeds from both Vampire 68060 FPGA and Warp 68060 cards. Then I see a much brighter future for Amiga.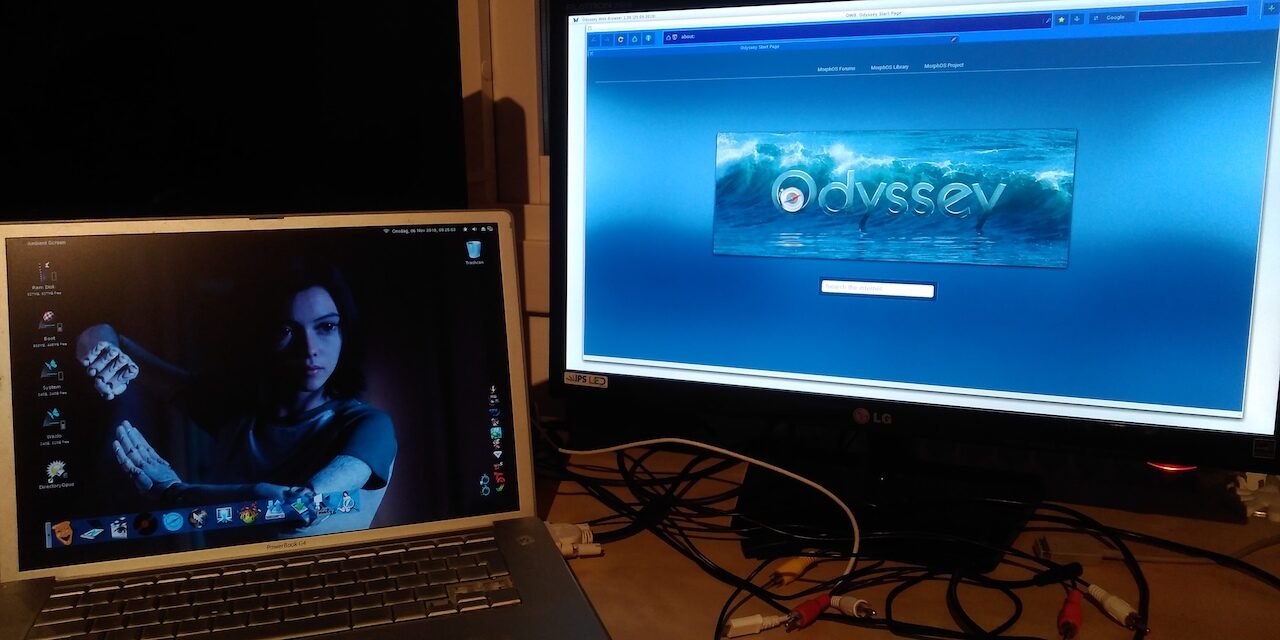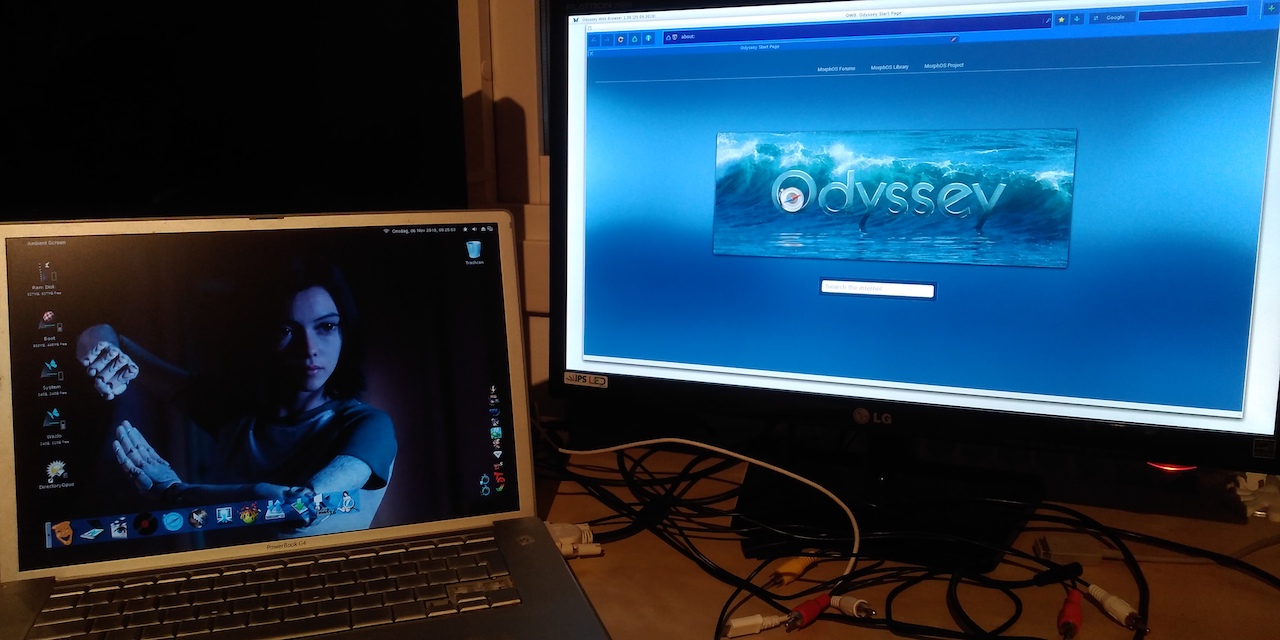 This move boost a lot of RTG made software for AmigaOS. MorphOS is as I know moving away from 68k compatibility by switching to AMD. It will take some time, but when that is complete it is great to see Warp accelerators, TerribleFire accelerators, the Vampire accelerators, and Vampire V4 Standalone giving the Classic Amiga 68k RTG platform a boost.
The future for Classic Amiga is Bright because of the Remarkable Amiga Community!