New game releases for Amiga are always awesome! Game Over Moscow! is such a game created by Finity Games. It is a game made with a Self-made cross-compiling language, which looks a bit like HTML, C, and Basic. The game is out now!
Traumatic war for Russian Soldiers
In Game Over Moscow! you play a group of Russian soldiers who are returning from a traumatic war. The casualties have been massive and you end up trying to take over the entire Kreml.
The only obstacle is the Evil League of Puticcian Oligarchs who are lurking inside the fancy-looking buildings. You must search and destroy them.
Various units at your disposal
There are 4 different types of units at your disposal: Military Drones, MIG-29, Artillery, and Footman Assassins equipped with a pistol and a set of Novichok. The enemy is trying to mirror the location of your hideout, which must be kept secret.
Game Over Moscow! has two levels. The first encounter is in St. Petersburg and the second in Moscow.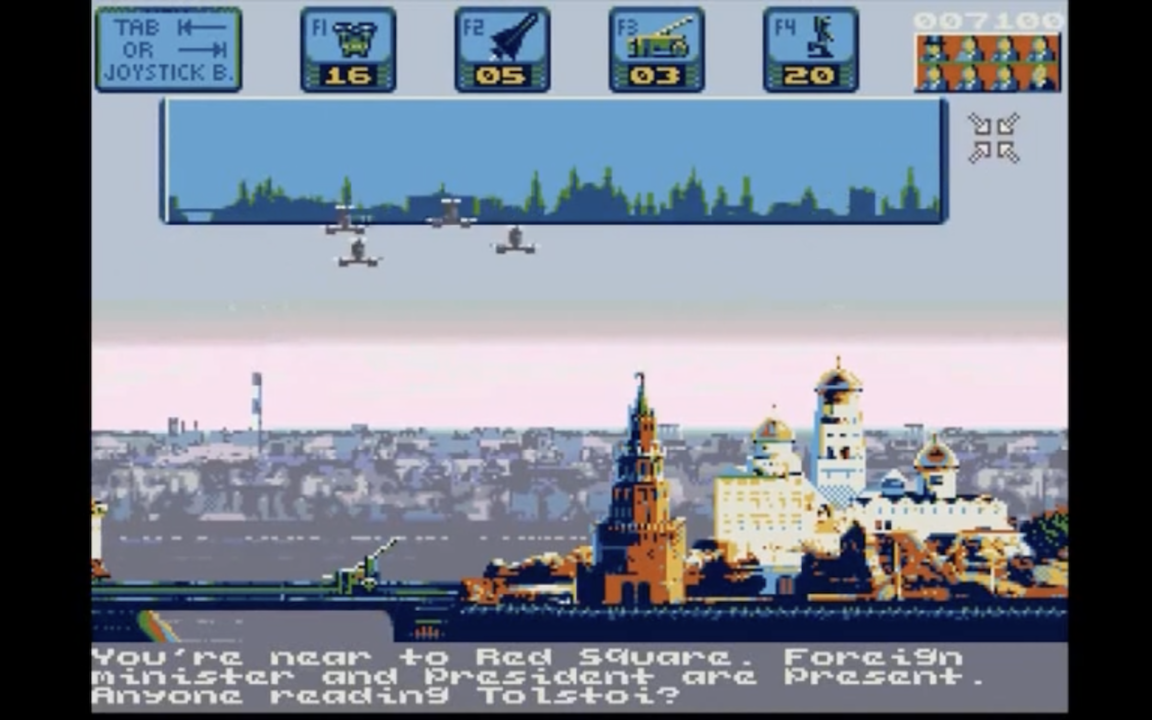 You can download the game for free from Finity Games. But my advice is to donate. Making such a game, even though it looks simple. It is much harder than it looks and it is taken the coder's time to make it.
Also, it will encourage them to make more gaming titles for Classic Amiga. Awesome job to Finity Games!
Awesome graphics and gameplay in Game Over Moscow!
The game is only 880KB big. Works nicely on PAL Amiga with some awesome graphics. Reflection in the water even. You can also find info about it here. A nice little game that might ease the pain during these unstable times in Europe.