Google Maps on Classic Amiga? AmiFox will make that possible. Development of this web-surfing application for Classic Amiga continues!
Beta 0.2 is now out internally. Together with alb42 and McDope, we are moving forward. So, Here is another sneak peek of what Google Maps will look like when using AmiFox.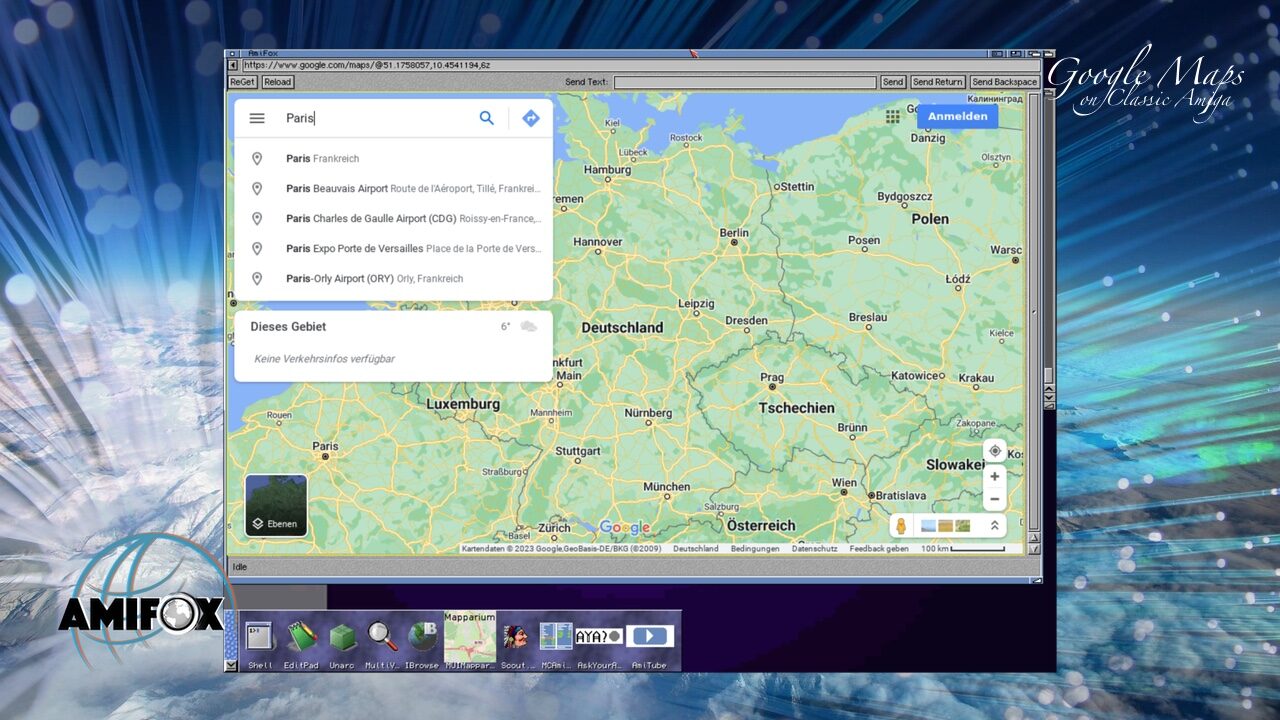 You will be able to use AmiFox together with web browsers such as NetSurf, iBrowse, and Aweb for Classic Amiga. It will also run fine together with AmiTube which lets you watch YouTube clips on your Amiga.
What you will be seeing is how the overall web surfing experience will feel so much better. We're a small team working to give Amiga users what they deserve to have now in 2023!
The AmiFox development continues.