The Amiga was born with video capabilities. Amiga CDTV brought CDXL to the world as one of the very first video formats ever made. It didn't rock, but it did play video. Later when the Amiga CD32 got premiere, Commodore also released an AGA version of the CDXL video format. After that, CDXL is standard as a supported video format. The quality ain't the best, but it was capable of showing video on 1X CD-ROM.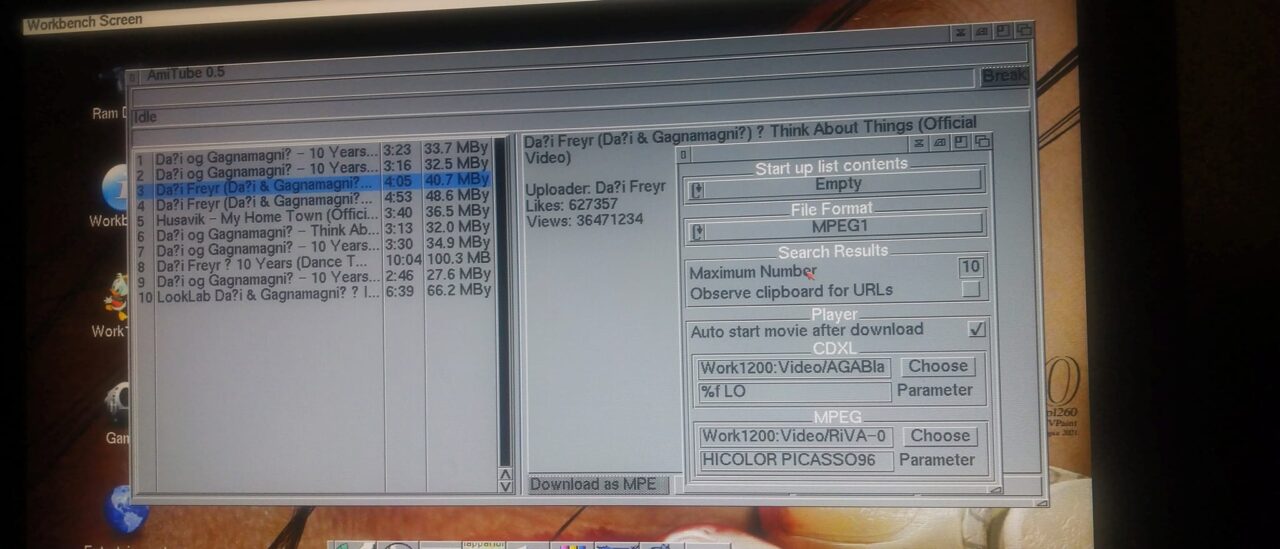 Now AmiTube 0.5 is out and the YouTube for Classic Amiga project continues. With this version, there are several updates. Most important is that the user can choose between OCS and AGA versions of CDXL, which makes this YouTube for Classic Amiga project available for all Amigans.
Get AmiTube and start getting video clips to your Amiga.
The New AmiTube 0.5 Features Listed
3 different quality settings for the movies, a) CDXL OCS b) CDXL AGA, and c) MPEG1
Share your most favorite videos with other AmiTube users
Load list of shared videos from the internet
Type a YouTube URL to search bar to directly get a video description
Observe clipboard for YouTube URLs
Parameter for CDXL and MPEG1 Player Support
Special version for 68000 processors included (Normal version needs at least 68020)
AmiTube runs also on MorphOS and AmigaOS 4.x
Also, it is worthy to mention that AmiTube becomes a fantastic program for having video clips in one place. Once you have downloaded the CDXL or MPEG1 files. They will always be present in the AmiTube application. So, you can always remove the Internet connection and start playing various clips by using AmiTube.
Requirements for AmiTube
Full Version: 68020 Version: OS3.0 4MB RAM MUI 3.8
Light Version: 68000 Version: OS3.0 4MB RAM MUI 3.8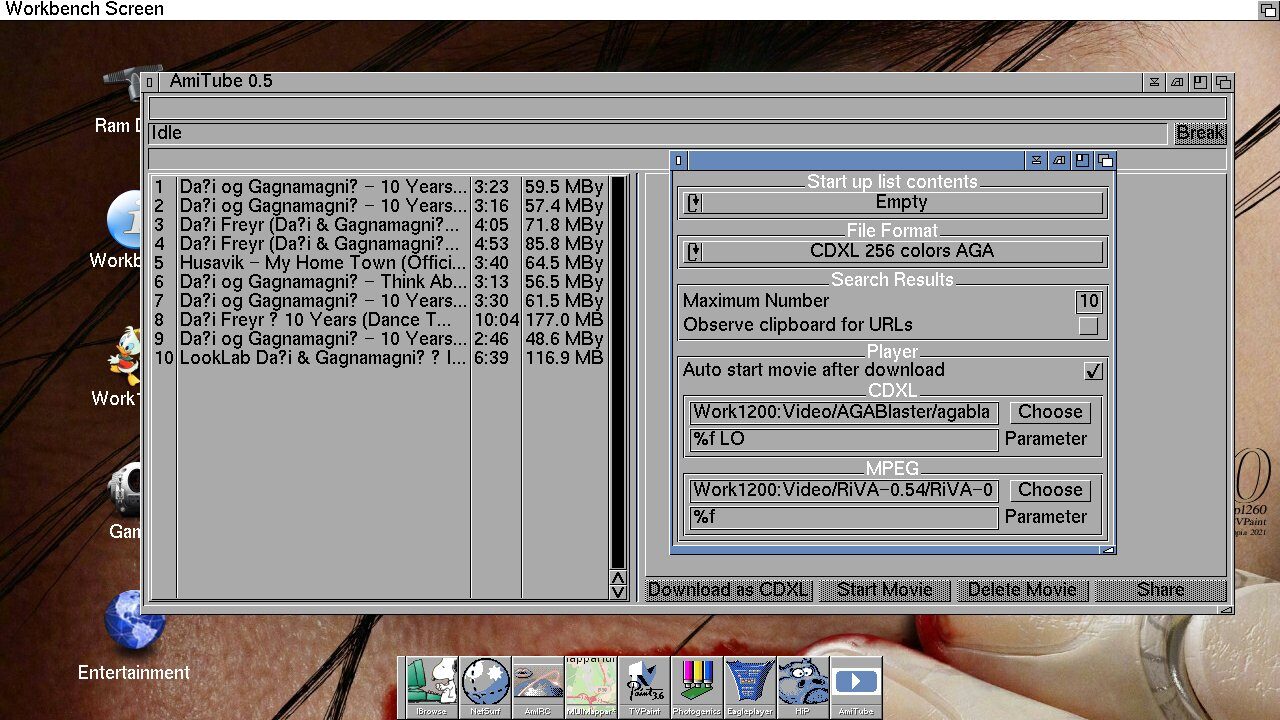 In the Prefs of the program, you chose what program you want to use for Playing the videos. You can also choose if AmiTube shall autoplay once the clip is downloaded from YouTube or not.
I recommend AGABlaster as the best CDXL player and RiVA as the best MPEG1 player. You can set the Parameter for various display modes and more. Check the documentation for the video player application that you want to use.
Here are the 3 Quality Settings in Detail
These are the numbers for a 30 seconds clip. A 4min clip is about 50MB in size.
OCS CDXL Video: 160px 32 colors 12 fps Audio: mono 11040 kHz 8 bit; for OCS Amiga (e.g. 4.4 Mbyte)
AGA CDXL Video: 160px 256 colors 12 fps Audio: mono 11040 kHz 8 bit; for AGA Amiga (e.g. 8.8 MByte)
VCD MPEG1 Video: 320px, 24 bit colors 24 fps, Audio: stereo 44100 kHz 16 bit; for fast RTG Amigas (e.g. 5.0 Mbyte)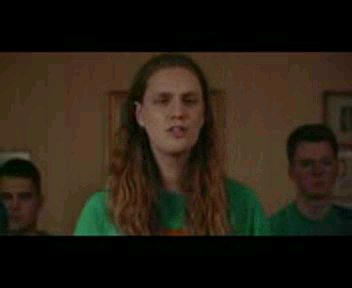 So, as you see above. This project is nothing more than showing what it is possible to do on Amiga and the fact that CDXL deserves to be noticed as being a pioneer for what YouTube is today. The MPEG1 clips are made for 68060++ or Amigas with MPEG1 hardware.
Also, notice that the CDXL and MPEG1 files become quite large when downloading. Use the program at your own risk. You can join the AmiTube YouTube on the Amiga Discord server here.
So, what are you waiting for? Fill your Amigas with cat videos now. AmiTube is a gift to the community with the amazing help by alb42. All Amigans should be able to use their Amigas to the fullest. Don't you agree?
The author of AmiTube suggests you use AGABlaster for CDXL movies and RiVA for MPEG movies. Also, please respect to not put it anywhere else. Please do not share or publish this program, anywhere! If one wants to have it, here it's free to download from the AmiTube page. Thanks! Also, if you want to give inputs. Come to the Discord page here.
Links that You Need for AmiTube