Going home with your car? Stuck in the traffic? A never-ending lane with cars in front of you? Then the Wrong Way Driver should be a game for your nerves. I'll say it. It is something for you. It is time for you to take the Amiga 500 out from your basement. Because this game is needed in 2021! This new Amiga game heals your anger like no other game. And it is only out for Amiga! It is time to drive! … Wroom… gogogo!…
Finding this game wasn't easy. In fact I went through the EAB forum and found it there. A new type of arcade type of racing game for OCS Amigas and up. I've tested it on Amiga 600 68000 and Amiga 1200 68060 and can reveal that Wrong Way Driver got no issues. You need more than 1MB RAM total. That's 512KB Chip RAM + 512KB Fast RAM or more for better results.
So, what is the price for this game? Nooo! It is free! No charge… and yet it feels like a commercial game! Yes, it does. If you love your OCS Amiga and love to play a game the feels great. Then get Wrong Way Driver now here!
Pump Up the Volume while Playing Wrong Way Driver
The remarkable Graphics and Gameplay in Wrong Way Driver is not just the killer feature. It is in fact the music and the sound effects. They put this game sooo high in my view. With adorable graphics, a driving engine that works, and the sound. Wrong Way Driver makes you want to pump up the volume. And you should! … Because this is the epic driving experience. It will make you smile when sitting in your car in a neverending queue. Try it!? …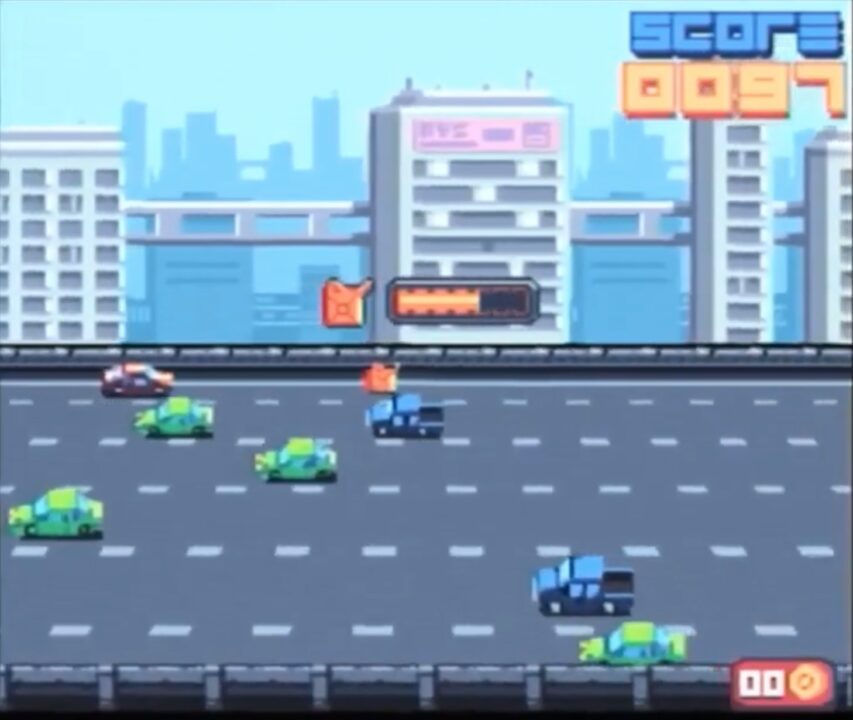 From the moment that the game starts. You get in an uplifting mood. And I question all the time I am playing it,… why is this game not a commercial one? The quality doesn't just end at everything I've mentioned above.
But it gets even better when the main feature of the game gets more and more impressive as you crash and die in the game. When you don't have enough petrol, then your car stops and you get a high score. But for each time you die all of the coins that you have gathered are still there. So you can upgrade and buy features in the shop! So, for each time you play you have a bit better features. In the end you have so many coins that you can give a heart to the Developer even! Now that's a good idea!
Wrong Way Driver is a feelgood game. You fail but you progress. The music continues and the beat puts you in a smiling mood. I love when developers achieve things like this. Then you have done the job right!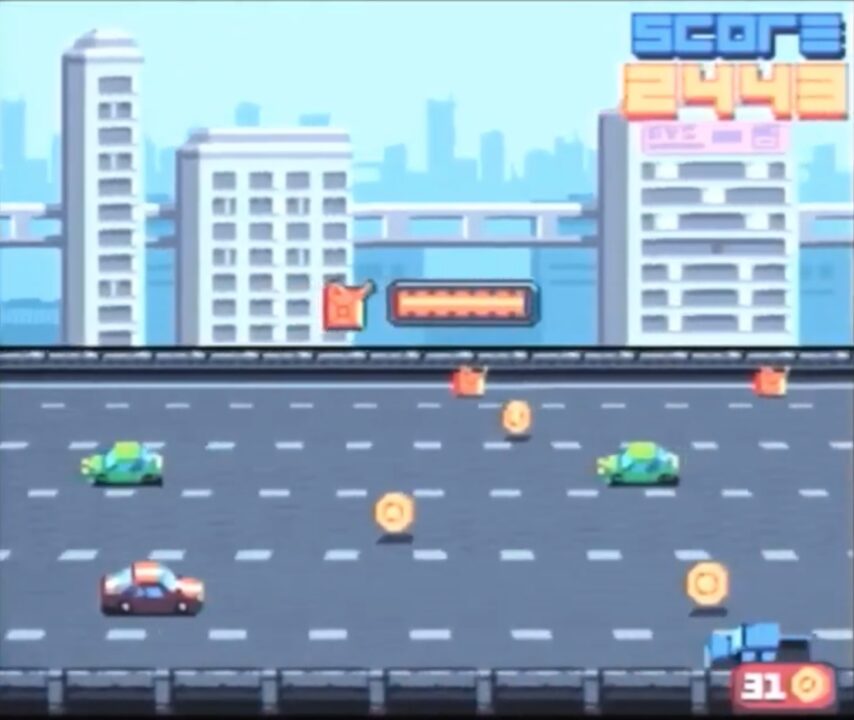 Levels with Bridges and Tunnels?
This game is fun and I have no negative comments about it. A few suggestions to a follow up though could be added such as various backgrounds, bridges, and tunnels. I like to play it a lot again and again. My kid loves it too. Or how about adding traffic lights? That every level had these obstacles randomly shown up? Wrong Way Driver II?
Let me conclude now and enough of this asking for features. I really love this game! There are really some very interesting gaming ideas here that have never been touched before. This side-scroller racer for OCS Amiga is fantastic. Download it and have fun yourself or play it with someone. I recommend you getting Wrong Way Driver. It's so worth it! And the fact that it is for free, is cawabonga cool. Pink is the man behind the graphics, sound, and code of this game. You rule!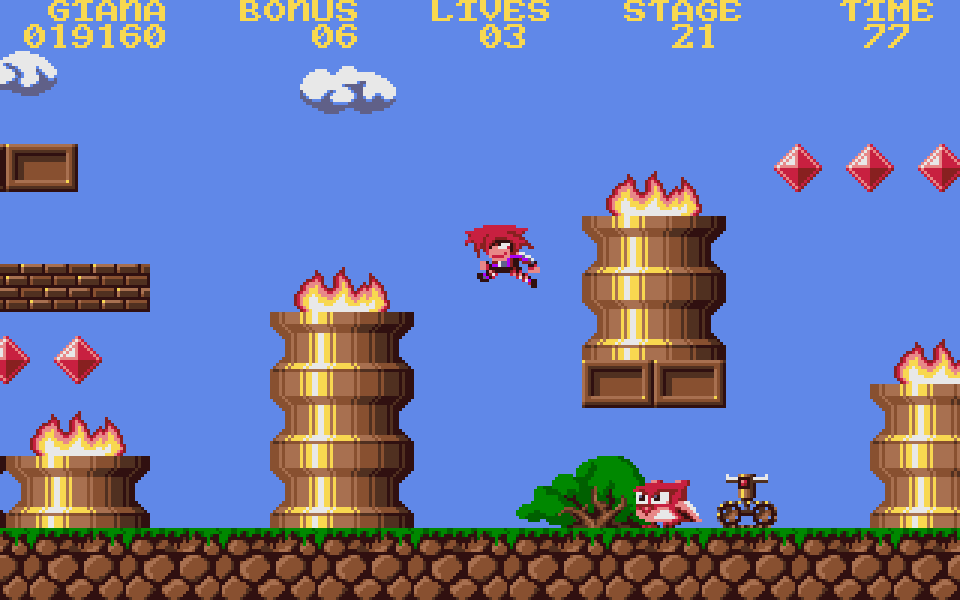 Graphics: 8/10
Gameplay: 9/10
Sound: 9/10
Lastability: 9/10
Total: 9.1/10
NOTE: The score is based on what Michal Bergseth thinks of the game.