Until Warp cards or other great USB solutions come for the Amiga. This product might be a great alternative for all sorts of Amiga users. Also the price doesn't eat your wallet at all.
A proper USB product for Classic Amiga
The tinkerBOY USB Mouse To Amiga is an adapter that contains a proper converter. For a selling price of $29.95, it is a USB mouse adapter for old Amiga computers that works with many different USB mouse models.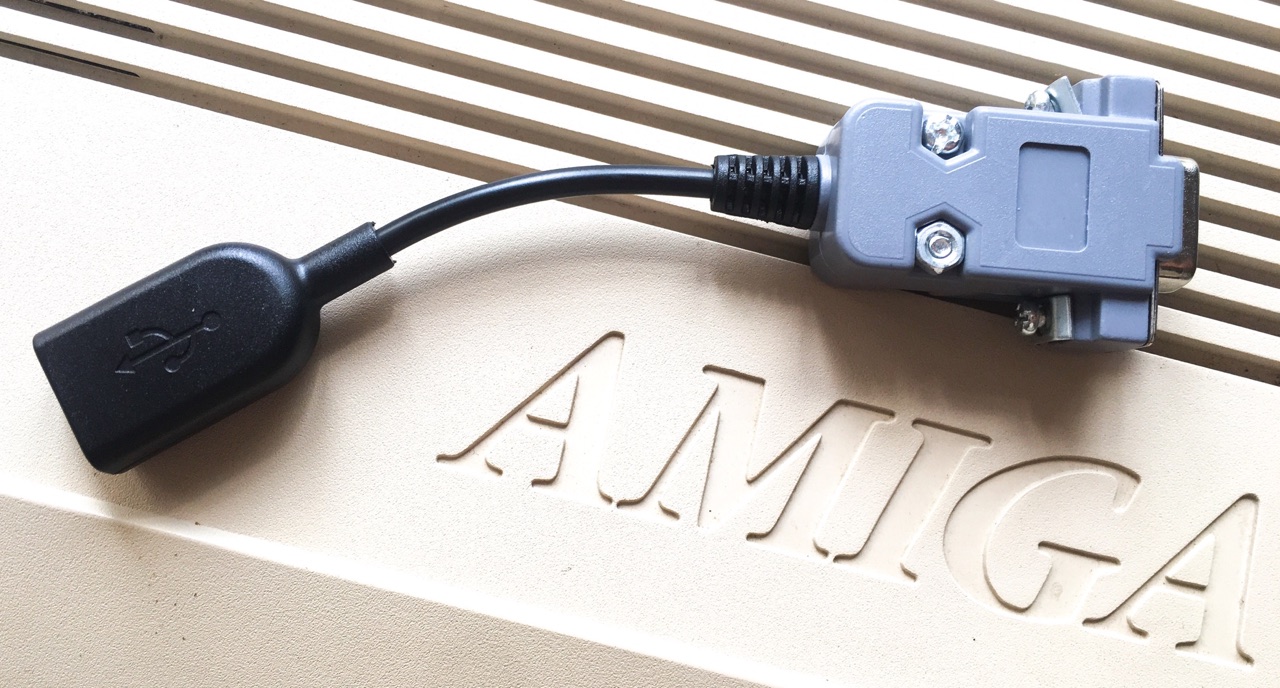 tinkerBOY USB adapter is compatible with Amiga 500, Amiga 1200, Amiga 2000, and Amiga 4000. I am making this news out of my own interest for the Amiga platform. I saw a post about it on Facebook and it gave my attention. Interesting product.
Amiga 600 users needs an extension
If you got Amiga 600, you need a pin9 extension to plug the adapter. You can use any wired or wireless USB mouse. The tinkerBOY site says that the adapter is a true USB mouse adapter unlike the ones being sold on eBay.
It would be fun to make a review of this compared to the USB support that my Warp1260 test card got. Most of the eBay adapters are not true USB but just PS/2 mouse adapters with USB female port. I have bought such an adapter that is grey and it does work with some USB mouse types while others don't work.
This product however looks like a solid one. You can check out the guides on the tinkerBOY website.