The world of the Amiga world amazes me every day more and more. There are huge commercial projects such as Dopus Magellan was and then you have small and unique apps such as Tiny Launcher too by gibs2b.
Launch apps Fast and Easy with Tiny Launcher
Tiny Launcher is a small and fast frontend that is beautifully presented. I was really amazed when trying it out for the first time. I thought I had opened a MusicMag or something. Yet this is a launcher. It is tiny!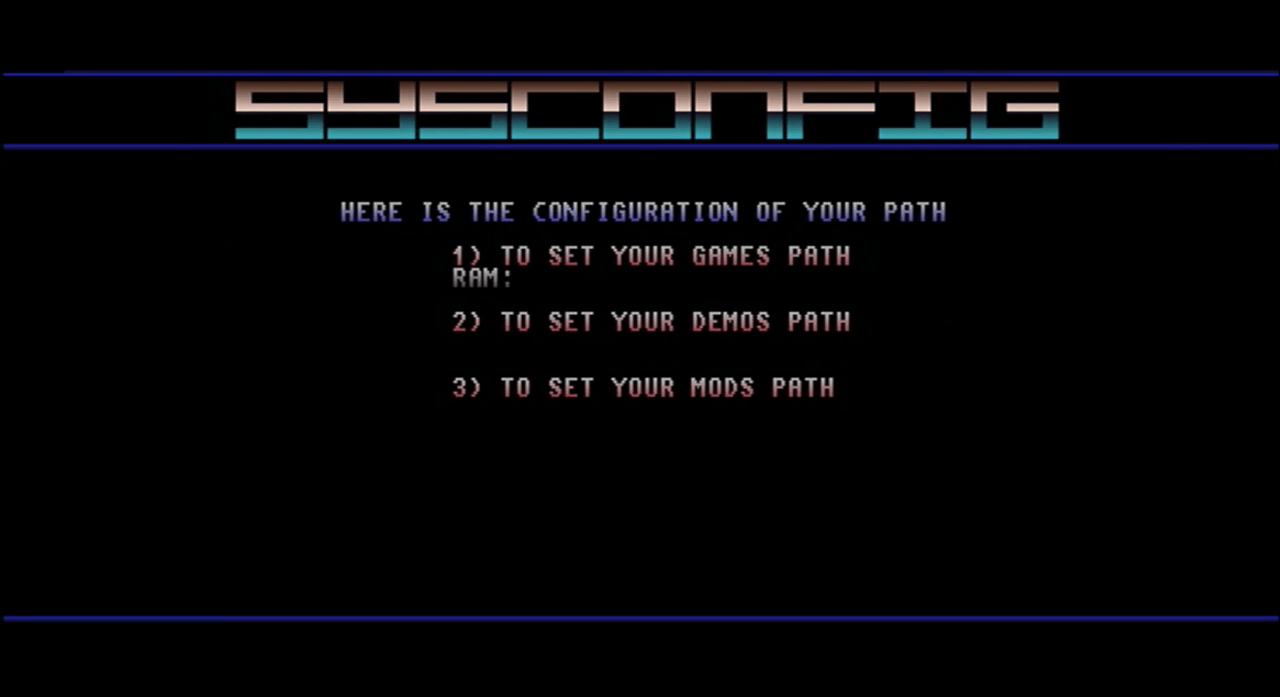 To set it up you need to config where your Games, Demos, Mods are, etc. Once this is done. It scans the dirs, find the EXE files and once it is done. You can simply use Tiny Launcher to launch stuff. This is the perfect party launcher. No need to fiddle with the mouse etc. All is controlled with the Amiga keyboard.
With Tiny Launcher, you can launch WHDLoad games, Amiga demoscene productions such as 4k, 64k, and full-length DEMOS. But that's not all. Tiny Launcher also lets you launch AmigaDOS scripts (for games or demos that need to be assigned for example) and Amiga executables (Nowadays the Demoscene usually use .exe as an extension).
Built-in MOD player is a Nice touch to Tiny Launcher
You can also Listen to Amiga MODs. This launcher which is totally free lets you do more which is a very nice extra touch. Just set the correct path and it finds all the MODs in that path. Then just browse with the arrows keys and hit enter for playing the MOD song that you want.
The Protracker mod player is for sure great and you can use it as jukebox too. However, I would love to have seen some effects while playing possibility. A demoscene effect or showing the tracks simplified.
I love to play Amiga MODs with Hippo Player with the spectrums showing up. If Tiny Launcher had that. It would rock. But even without it, it is not a big thing at all.
No Limitations to Classic Amiga CPU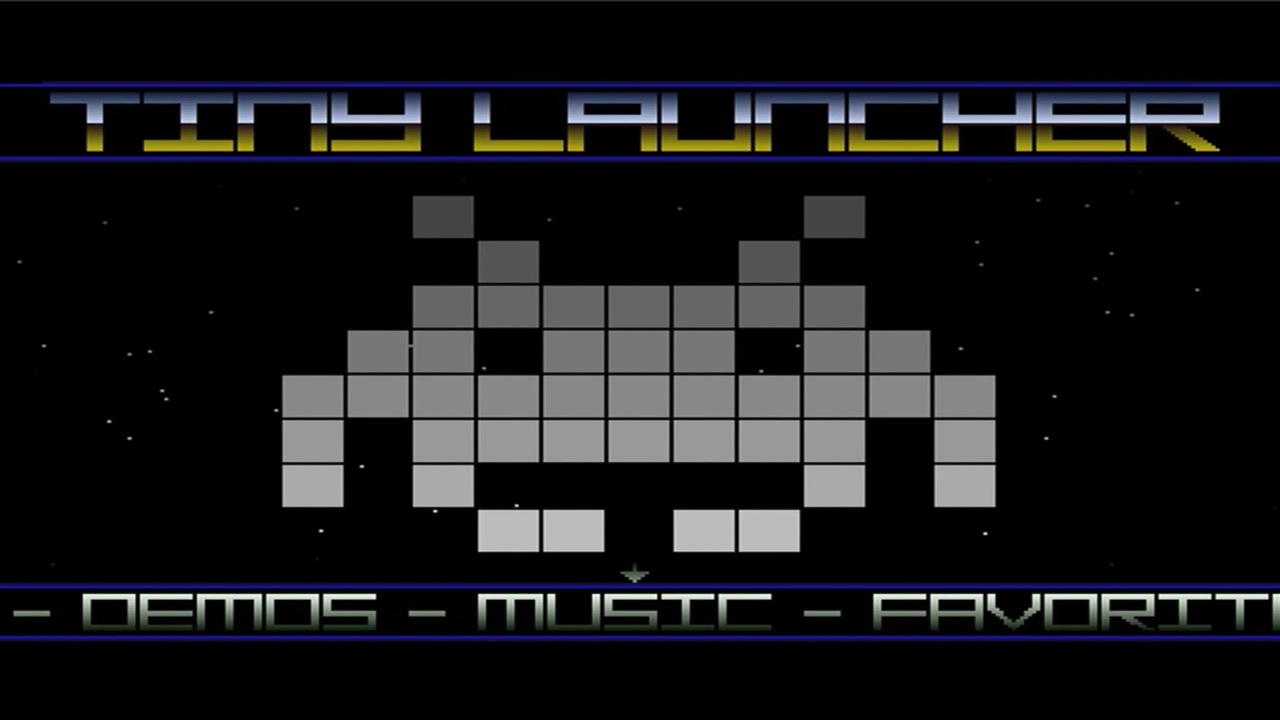 Tiny Launcher is tested on our Amiga 500 with 68080 and Amiga 1200 with 68060 setups without any issues at all. We downloaded the latest version from Aminet and used the time since 5th of September until now to test it. It will become a nice tool for when doing Amitopia TV later on etc.
This launcher runs on any Amiga ECS and AGA and takes advantage of the Amiga hardware (Smooth scrollings transition, Copperlist, Sampled Sounds, RAD…etc). If you put Tiny Launcher at the beginning of your startup-sequence, it will be launched each time at boot and you can press ESC to load the workbench.
But if you want to launch a program, then the Amiga will be reset, your program will be launched, and when you reset the Tiny Launcher it will be run again from the startup-sequence.
I feel that Tiny Launcher is a well made small app that does what it says and it is totally free. The presentation itself and the easy to use concept is really worth it too. Sooo! Except for me wanting to wish for having some graphical animations to the MODs player such a spectrum animation or a demoscene effect. It is not a really con at all. It is more of a wish. Another wish from me is to have a HAM or HAM8 picture viewer in this launcher. It would be so awesome to browse pictures with it too. But that's just wishes.
Tiny Launcher is Fully recommended and You can download it here: Aminet
[wp-review id="25246″]
Source: Amitopia Own Experience