If there is a valid reason for giving your AGA Amiga a 68030 CPU or higher + CD-ROM. Also if you fit more than 8MB Fast RAM then MYST for Amiga is worthy to have in your collection.
This masterpiece for the Amiga game works on any AGA Amiga with 68030 or higher + any Amiga with an RTG card. But that's not all!… By using AHI, this game is also compatible with any soundcard connected to Zorro, Clockport, or a PCI slot. The MYST version for the Amiga plays very well on Classic Amiga and on Nextgen Amiga. Yes, I've played MYST on MorphOS without issues.
QuickTime Player for Amiga
With the development of MYST for Amiga, which arrived late in 1997. MYST for Amiga became the most underrated masterpiece beyond anything else released for the platform. Including a 68030, MYST for Amiga also demanded a player capable of playing QuickTime on the Amiga. That took time, but to my knowledge,… MYST is the only Amiga game that uses this video format in a game for the platform.
I was really impressed by the performance of the QuickTime video clips in the MYST intro and in the in-game 3D images. You can notice birds and that almost all of the interactions in the game are done with the help of this video format. This was so impressive to see it flying on AGA!
MYST on the Amiga did things that AGA wasn't meant for doing. But it proved everyone wrong as with when Doom or even Quake came.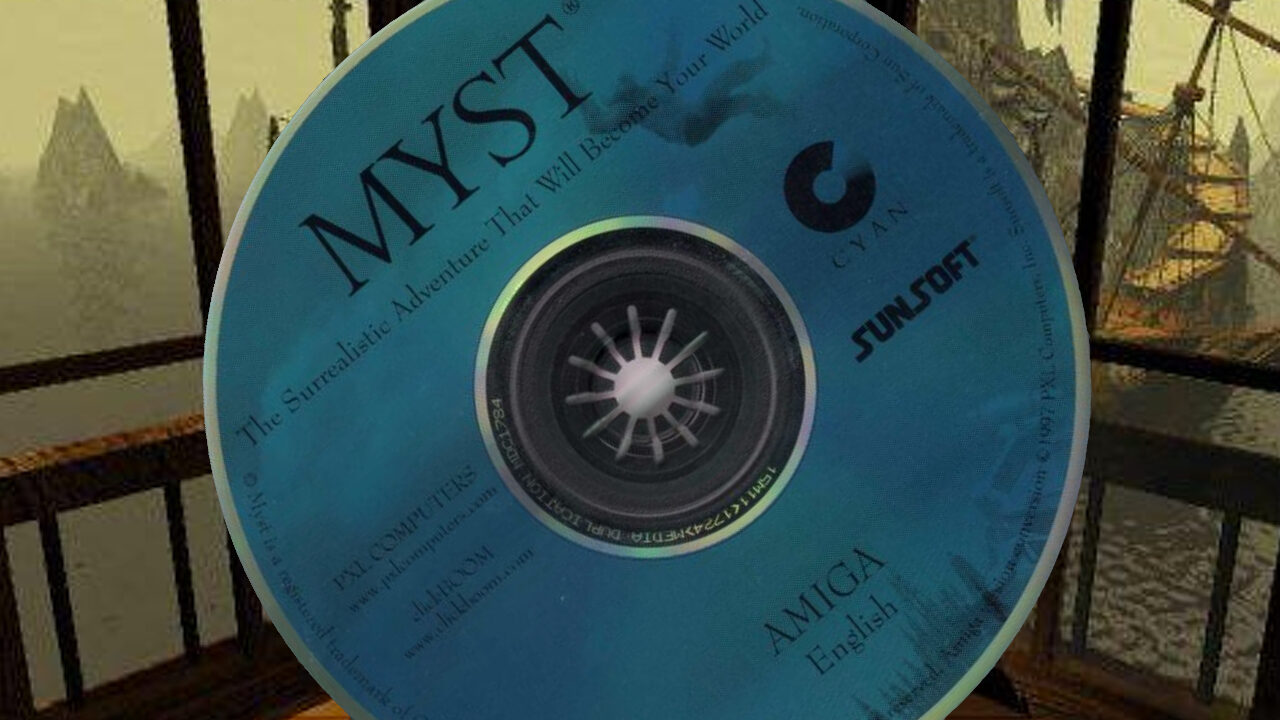 So, with drama behind the scenes of the MYST game development for Amiga. The achievements that were made shouldn't be forgotten. The developers of MYST for Amiga did a fantastic part of the game. It is one of the best games in its genre in my view. I've always been a fan of it. Maybe it's because it is one of the few games that I managed to finish.
Also, I had a very nice co-operation with ClickBOOM which sent Amitopia all of their games for getting reviewed. The way the game was delivered to the buyers showed how serious it was taken. If only Amiga were still sold everywhere.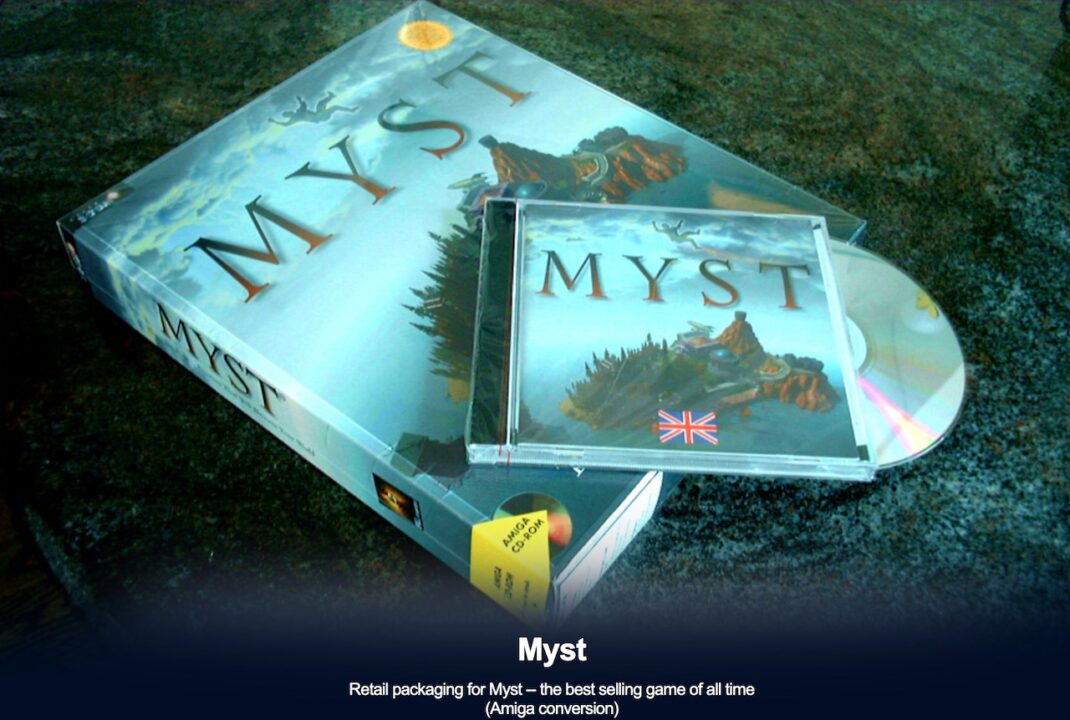 Have you played MYST on Amiga? Because, it is a masterpiece. MYST pushed the Amiga game development further.