Amiga is getting lots of new games all the time. In this one, your task is to take control of one of four GermZ species. The entire game is a simple game, but it is really fun as you can see in the video above.

This game is a challenging game. Great to see new Amiga games coming for the platform.
Notes for GermZ
Amiga 500 with 512Kb of RAM

There are some problems on configs above 020
Second Amiga game from the developers behind GermZ
Here we present their second production. GermZ is a rather short game that is a mostly multiplayer party game. But because it is a short one doesn't mean that it is a bad game. 
GermZ first public build of the game isn't the last release. This is a taste of what will come later on too. The developers hope that the finished game will have lots of interesting new features to it. Amitopia is looking forward to it.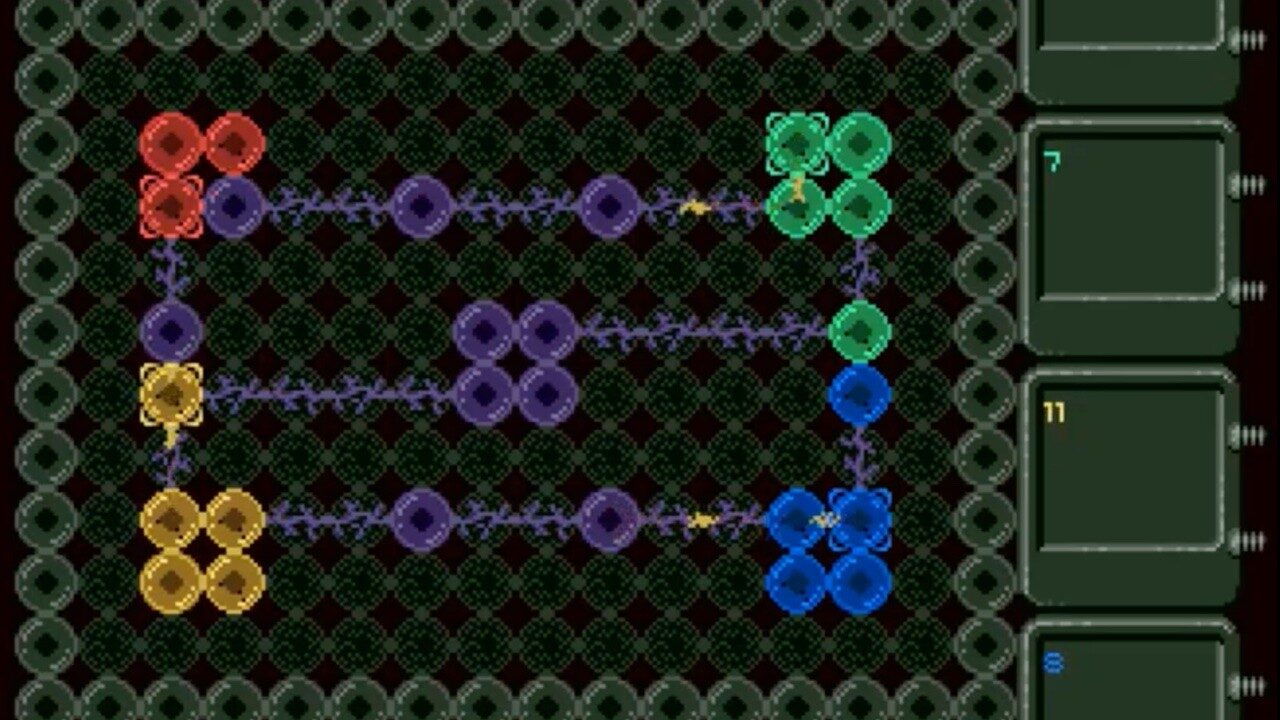 Gameplay in GermZ
Press fire on the cell you own, half of that cell GermZ will be selected for the attack, then navigate to the one you want to infect and press fire again to commence the attack

You can move reinforcements between your cells in the same manner

Pressing fire twice will repeat your last order (direction)
To play you need a Joystick 1-4 through respective ports. You can also use WSAD+LShift and the Arrows+RShift on the right.
GermZ will be improved
Single-player game based on delining own difficulty level per map rather than campaign mode (maybe in Mission Disk planned for future)
Multiplayer game on 1 Amiga up to 4 players using joy1, joy2, WSAD, arrows controls
Several maps to choose from
3 levels of AI to customize the challenge
Special cells with features expanding your tactic capabilities
This game was released as a demo version at the demoparty RETRONIZACJA 3.9 which is a Polish retro multiplatform party.