The development of AmiTranslate continues with remarkable results thanks to our amazing developer. Now, AmiTranslate is able to translate to Japanese on the fly. The final version will be out later when most of the issues have been ironed out. It means that the PDF-only saving solution we went for before is now getting replaced. It will still be there but as an option eventually.
Our developer found a new way of showing Japanese characters in the AmiTranslate application, without the need to open the saved PDF file in an external application.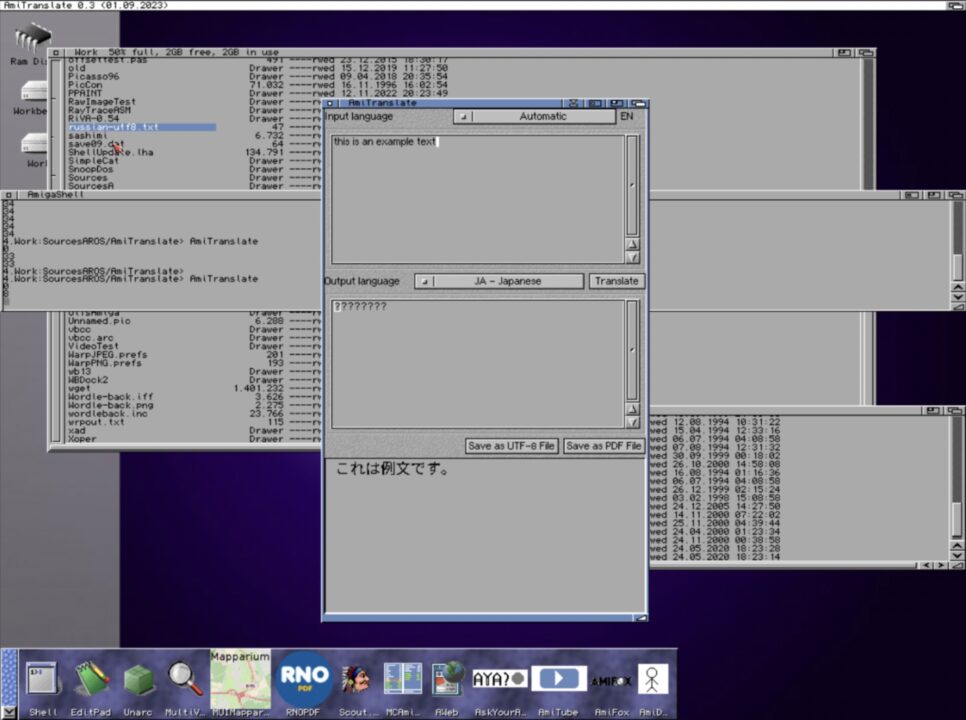 With this huge AmiTranslate step, we are making AmigaOS more understandable and more accessible for Japanese Amiga users. This application will give AmigaOS much more love from Japan, and we hope that with our dedication maybe AmigaOS for Classic Amiga can get native support for character languages.
AmiTranslate translates on the Fly to Japanese
The best way to display Japanese character codes until today on AmigaOS is to draw them as graphics, like AmiFox or PDF Reader on the AmigaOS. But with AmiTranslate we are taking this to the OS level itself. So, the author got a TrueType-/OpenType-fonts solution that as you can see on the grab works.
Once this version of AmiTranslate application is ready for publicity. Amitopia Amiga Magazine will cover it!
Get the already released AmiTranslate 0.2 application for your Amiga setup.