Love to dig? Love digger? But also love flying vehicles like in SpaceTaxi? Then this new Amiga mining game AMIner might be the game that you are looking for. It was released at RetroKomp 2018, which is a computer party that was held between 13th and 14th of October 2018 in Gdansk, Poland.
Interesting gameplay in AMIner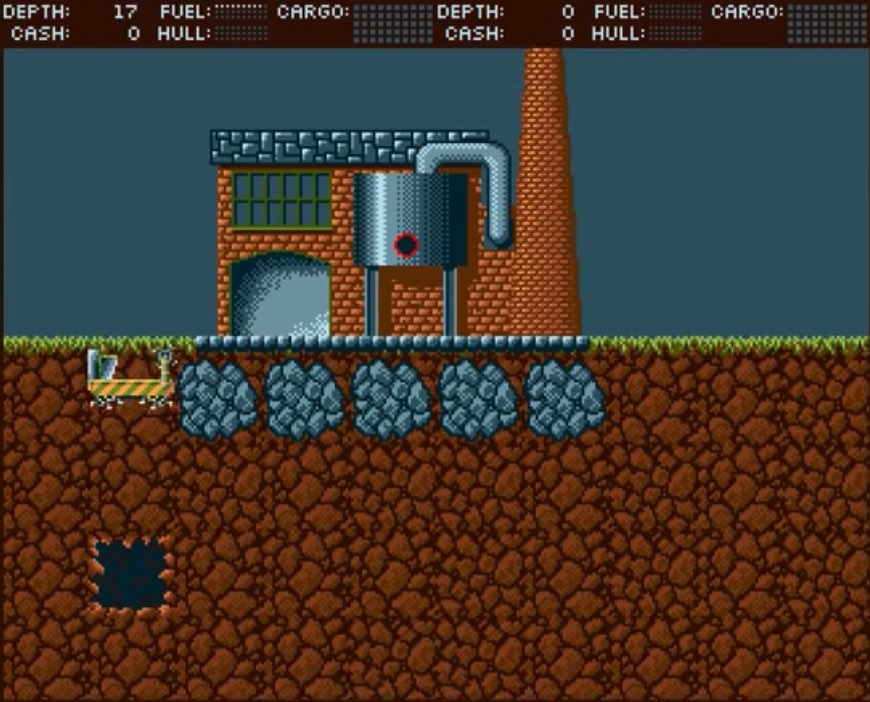 It seems to me that the goal in this game is different depending on if you play 1 player or a 2 player game. The aim in both is to gather as much cargo as possible, and then when it is full you fly up to the factory delivering it. The machines you control is digging thru earth and you collect different sorts of diamonds. They are yellow, green, red and blue. These give different points.
When you are playing the 2 player challenge mode. The goal isn't to only collect as much diamonds, but also reach the goal first. The coder writes that this game is still work in progress. So, the final game might look different or have a different purpose.
Amiga game that Requires 1MB of Chip RAM
The goal for the coder was to make the game run on a 512KB RAM Amiga. he writes on pouet.net website. But for now, AMIner is set to run on any Amiga with 1MB of Chip RAM. He managed to squeeze the game size to 600KB. So with more tweaks, he might be able to reach the 512KB RAM goal.
He also recommends you to run the game from the hard drive. Kickstart 1.2 is also recommended.
AMIner got a big Amiga Party Game potential
When the coder is finished with this brilliant looking game. AMIner will for sure be a great game. But even the party version works fine. Great work, and its a well deserved 2nd place at the party in Poland.
If you like to download the game and try it yourself. Then goto it's Pouet.net page and follow the Download instructions there or scroll to the bottom of this article where I've put a direct link. When the Download is finished. Extract the zip archive and copy the files over to your Amiga hard drive and start playing it.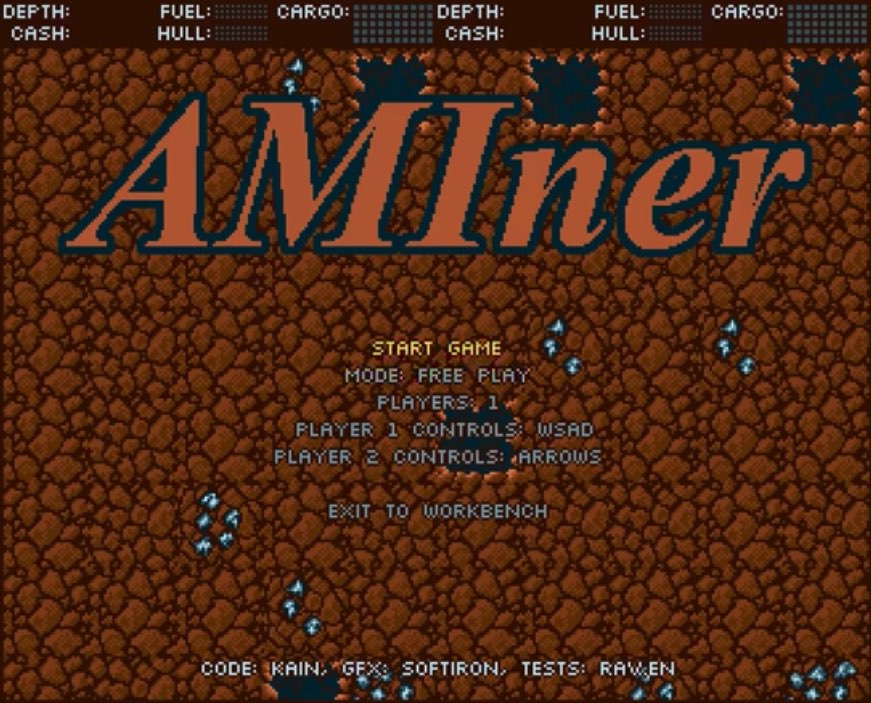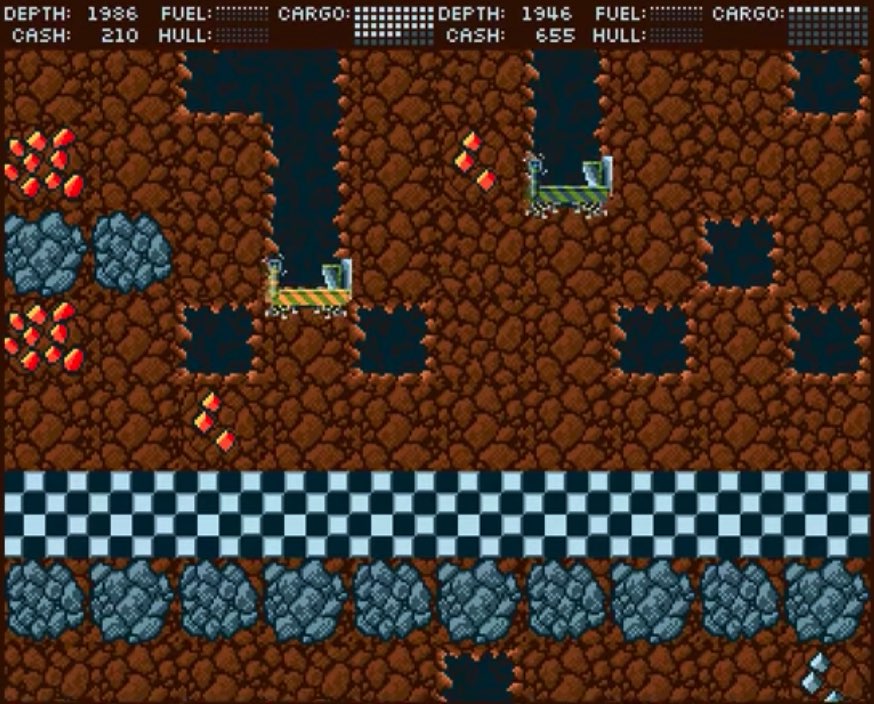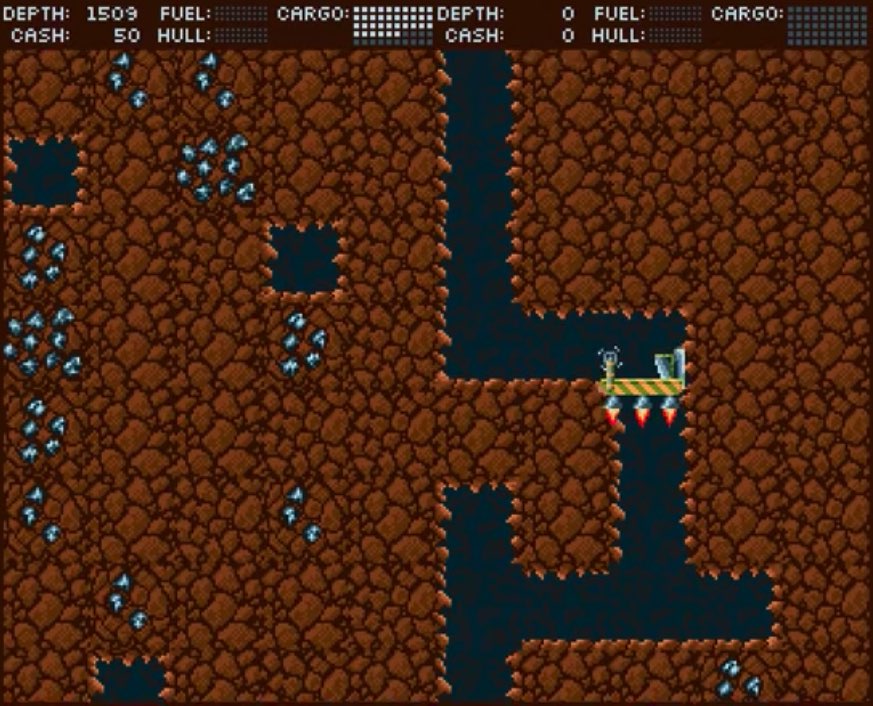 Invite a friend and play AMIner together with Someone
The graphics and gameplay in AMIner look really fun. The game is also pretty original. I am sure that this kind of game would do a huge impact on the smartphone world. But to see it released for Amiga warms every Amiga User for sure.
So, now we are waiting for the final version. And we ask the developer. Maybe AMIner could become commercial one day? Zerosphere is such a demoparty Amiga made a game that is now sold. But that is something that the coder needs to find out. It is so nice seeing Amiga games being sold commercially. Making this platform pretty unique. The more Amiga commercial gaming titles that come out, the better. It shows that the Amiga platform is alive.
So! Do grab the game! Install it on your hard drive and have a fun time gaming. It is a social game! And that's something people seem to forget what is these days with millions of online gamers playing games without having a fun chat with physically. Today's world is doing something to our children that is questionable. What do you think will happen?