A new type of browser for Classic Amiga is ready for the Public! Alb42, McDope, and I are proud to present a totally new way to surf the web with an Amiga home computer.
AmiFox is not an ordinary web browser. Instead, it is a WWW (which stands for World Wide Web) browser with additional features. In this WWW browser, you can see almost every webpage as they should. Except for the video content on web pages. Gaming online is also very limited. But apart from these exceptions. AmiFox gives the WWW experience a totally new meaning for many Amiga users.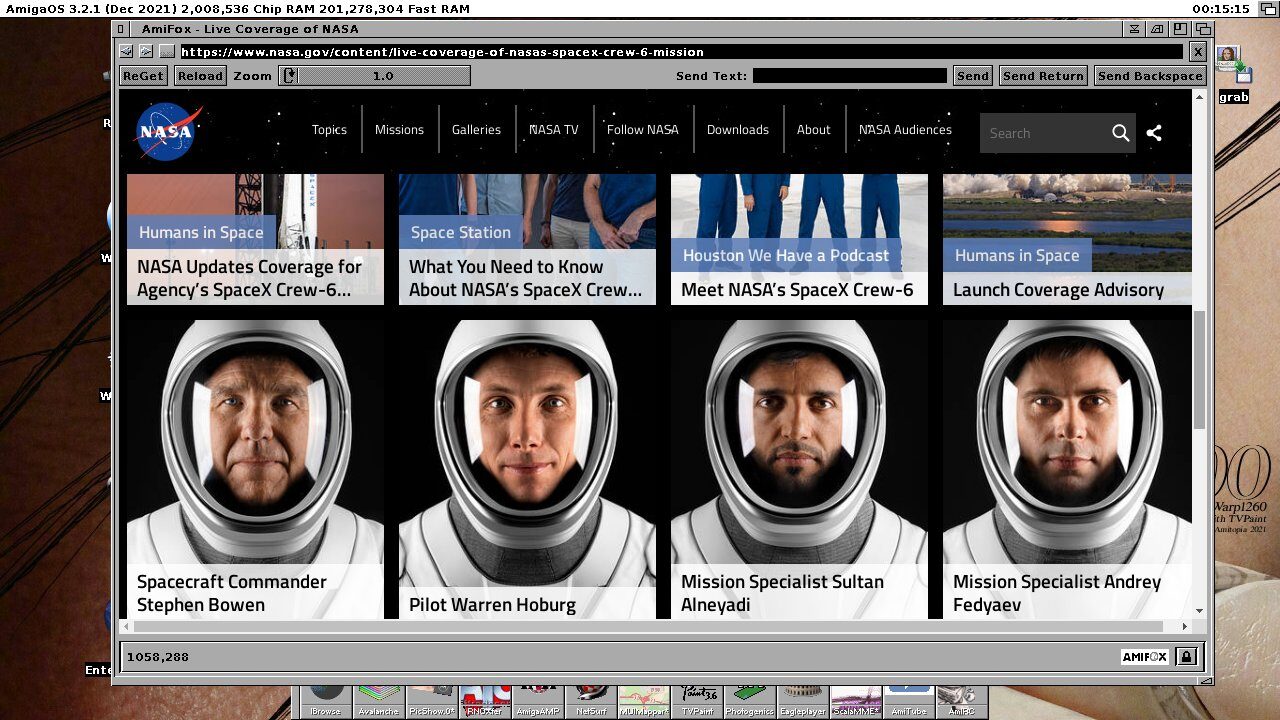 The Beta of AmiFox Gone Gold
After 4 alpha versions and 6 beta versions. With some amazing help from the Amiga community. We can finally release AmiFox 0.2 for everyone to try.
Also, together with this public release of AmiFox, we have put lots of effort into making it clear what you can do and not with the browser.
McDope has made very important documentation about Data Security when using AmiFox, which can be found on the WWW browser downloading page here.
It is very important for anyone using AmiFox that You should never try to login to any sites using while using this version of AmiFox which is connected to a Public WRP enhanced SSL server. The server owner ain't a bad person, but you wouldn't surf sensitive webpages on an open WiFi net without enough security? Would you?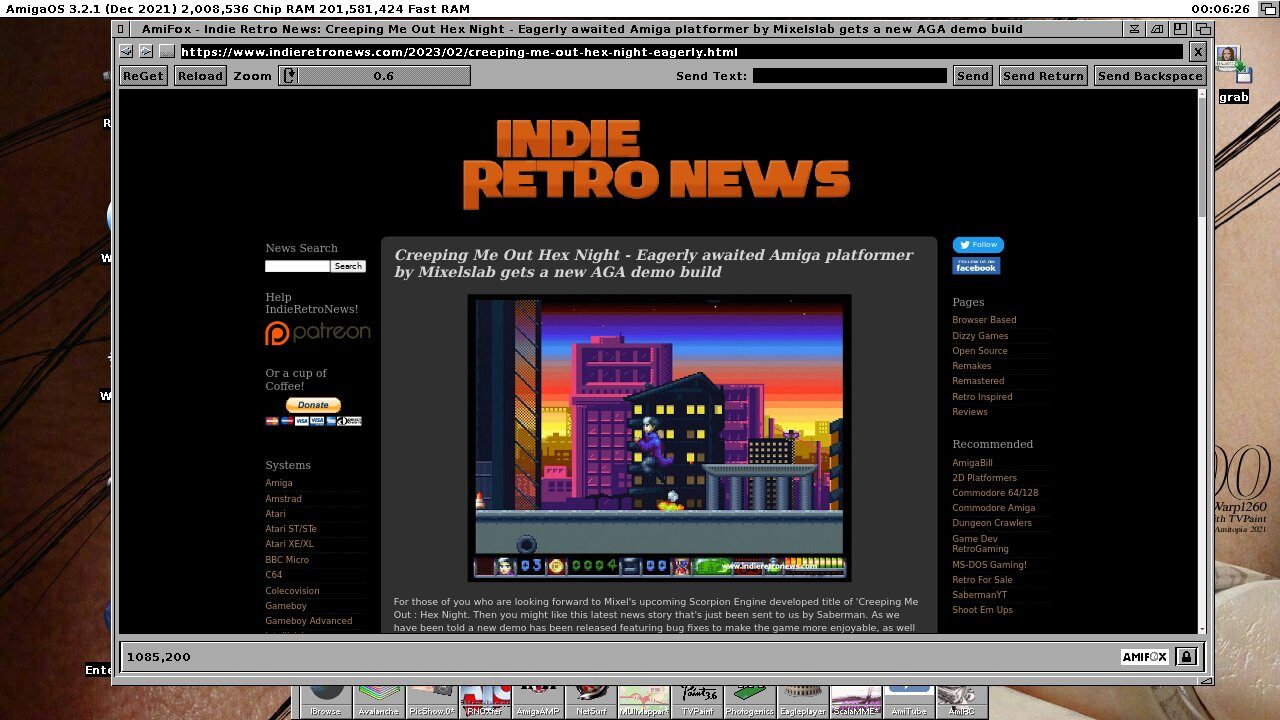 Later, we will release the Server together with AmiFox and then it will be safer to use AmiFox.
It is also worthy knowing that if you got AmiSSL installed. The https sending will be secure and the fact that you can download files from https web pages. But the Server admin can still see what's going on at the Public server. But! When you set up your own "wrp" (and have AmiSSL installed): it's as secure as every Chromium browser.
Check for AmiFox Updates
Once you have AmiFox installed. You can use the 'check for AmiFox updates' feature in the application when AmiFox updates get released by alb42.
This is a feature that many of you that like the AmiTube feature have requested to be added to AmiFox and we have listened to the Amiga community about this. Our goal is to make AmiFox together with the Amiga community. It is not a web browser such as NetSurf, Aweb, or iBrowse. So, I would advise using them together with AmiFox.
If you find bugs or want to request features. Why not join our Discord channel? There you find all of us. If you don't get an answer quickly, do not worry. We will answer when we have time. You know life got other priorities such as family and jobs.
Get the First Public Release of AmiFox Here
This very first release of AmiFox requires an Amiga with 68020+ and 8MB of RAM + Hard Drive, Ethernet connection, and MUI 3.8 installed. It will work on OCS, ECS, AGA, and RTG. For further info on what you need.
Please check the AmiFox FAQ on Amitopia for further info! We hope that the Amiga community will enjoy browsing the WWW in a new way positive.