Let's dive into the world of Amiga that is not reachable with Aweb or iBrowse HTML browsers for Amiga.
Amitopia Amiga Magazine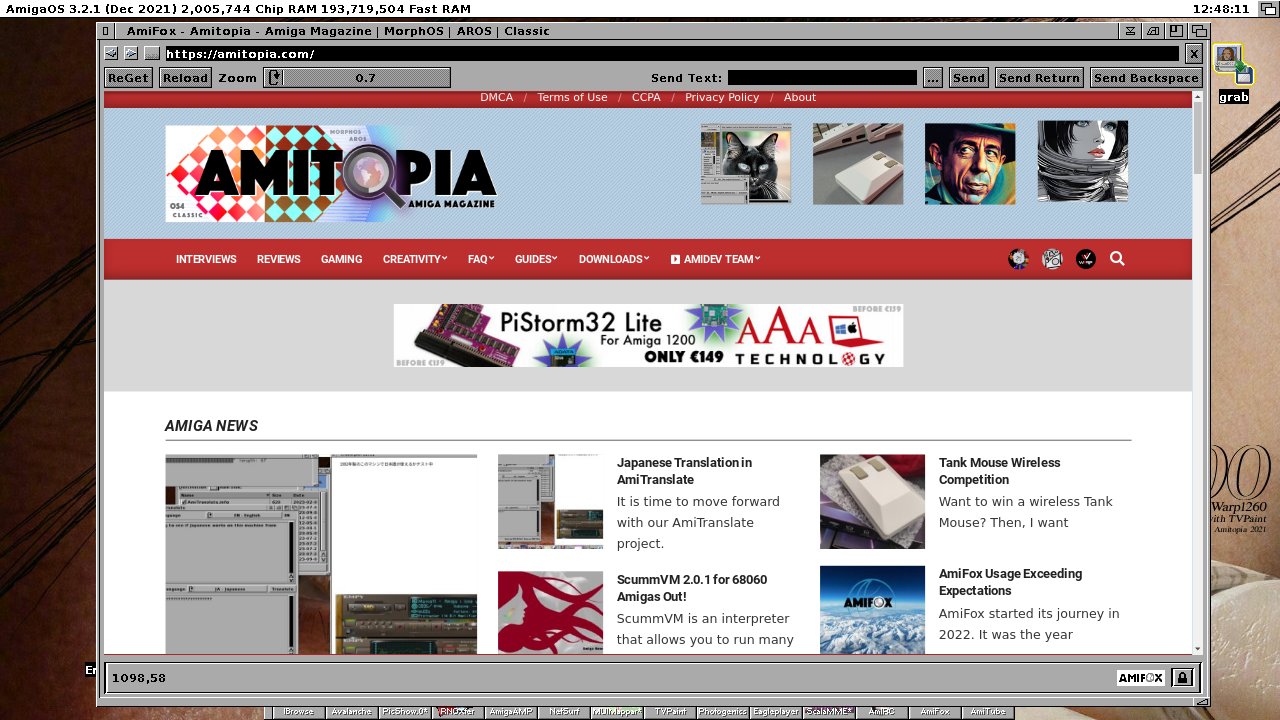 The entire site of Amitopia Amiga Magazine looks really nice in AmiFox. You can click through articles, links, and more. I had the idea to launch Amitopia 2 website but with AmiFox this is not needed anymore.
Indie Retro News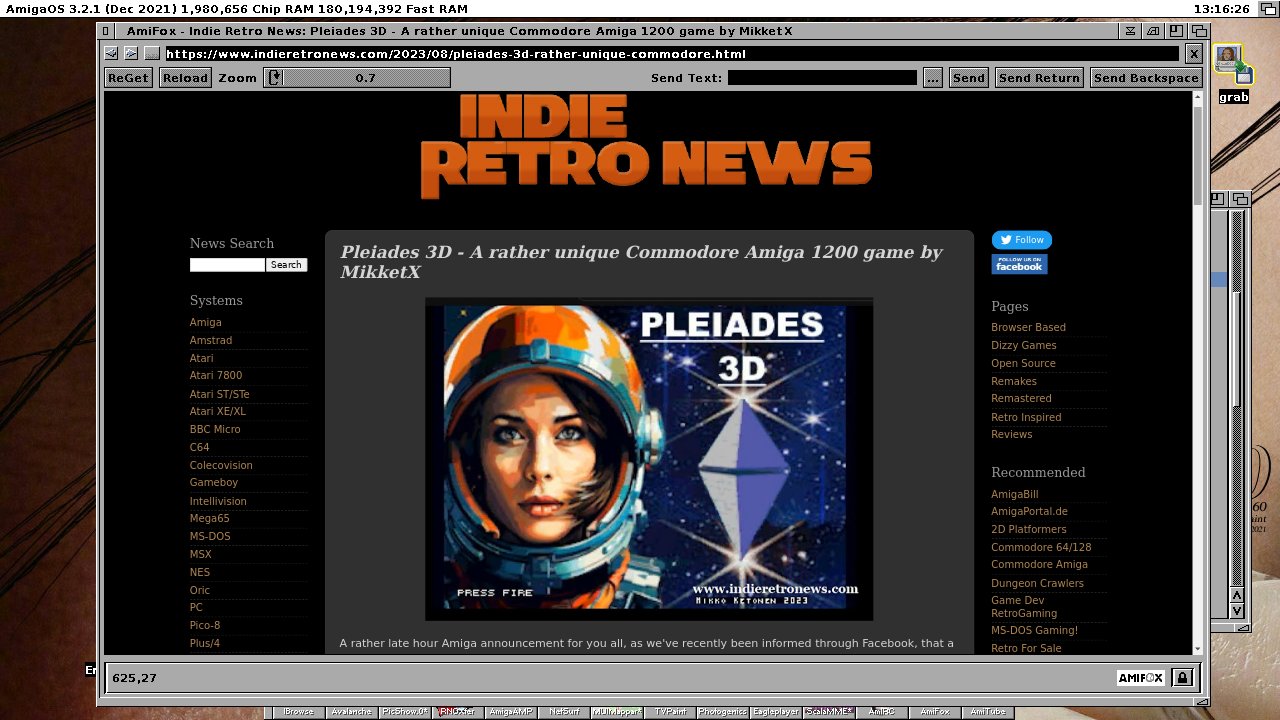 Reading articles, and downloading new Indie Retro games for Amiga (and other platforms) within the articles on the Indie Retro News website is now fully possible thanks to AmiFox. It is also possible to download games through links you can't access with Aweb or iBrowse.
AmiFox makes this website more reachable than before.
Pouet.net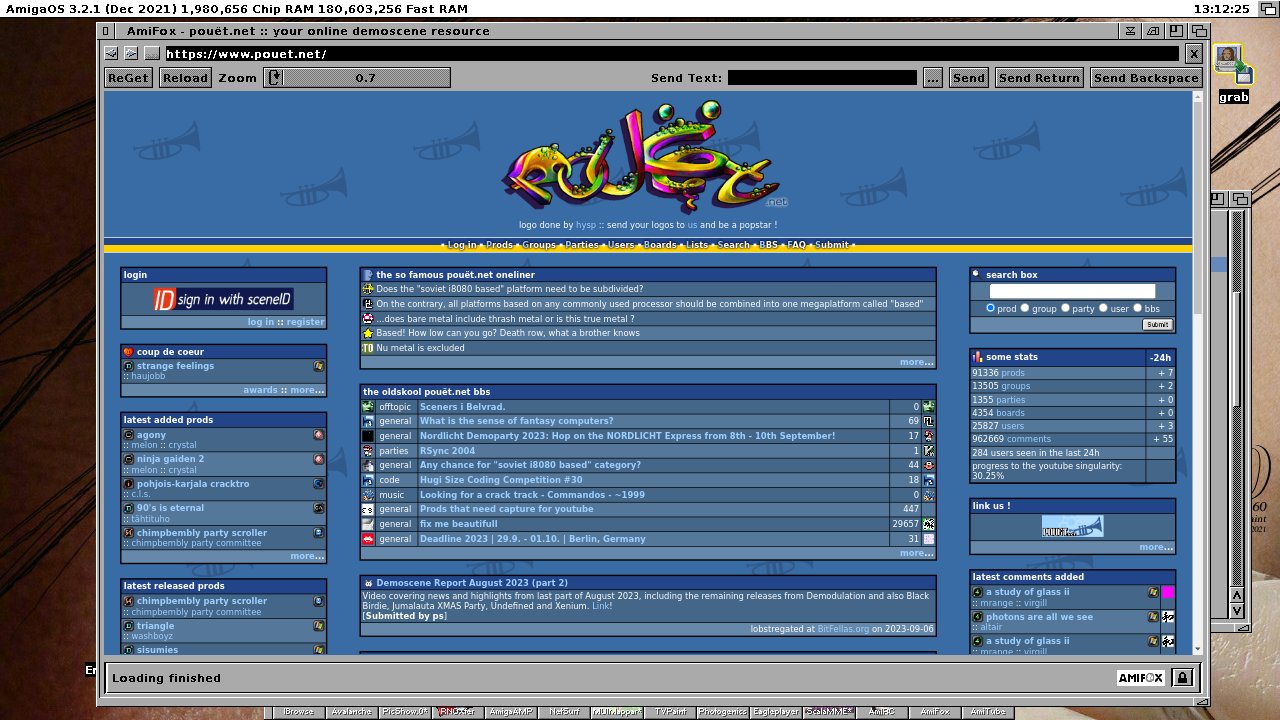 This is another page that should be available to Amiga users a long time ago! Now with AmiFox, all Classic Amiga users can browse Pouet.net, read, and even download demos.
Pouet.net is a fantastic database type of website with information about all the demoscene stuff you need. Here you find Amiga demoscene productions that never get an Aminet release too. It is a fantastic page for those of you who love the demoscene and want to fill up the Amiga hard drive with various demoscene productions.