There is a name that people should start to know and that is Erik Hogan. A fantastic person from New Zealand that evolves his Classic Amiga connection with the rest of the world by releasing interesting games for the platform.
Alex Kidd now runs on a basic Amiga 500
This awesome platformer (which I played a lot back then) hit the market in the '80s before SEGA's Sonic mascot appeared back in 1991. The game was at its hottest when SEGA had their SEGA Master System console out. It was the only game that could be played at all the time without using a cartridge. You could just turn the console on and you could play Alex Kidd.
Alex Kidd was regarded by fans as the de facto mascot of SEGA before Sonic and now you can try it out on your Amiga 500 and up because of this release at Kiwi Jam 2019.
Erik Hogan made it in a new game-making kit for Amiga
With his former success releases, Erik is now making new stuff for our Amigascene. You can't forget Worthy which is an amazing platformer that is sold at Amiga.Net.Pl. We recommend supporting all Amiga software developers!
Also, Erik has released titles such as Time Gal and Road Ranger for free for all to download which are also titles from SEGA's past. These are ports for the Amiga which you can check out their Pixelglass website here.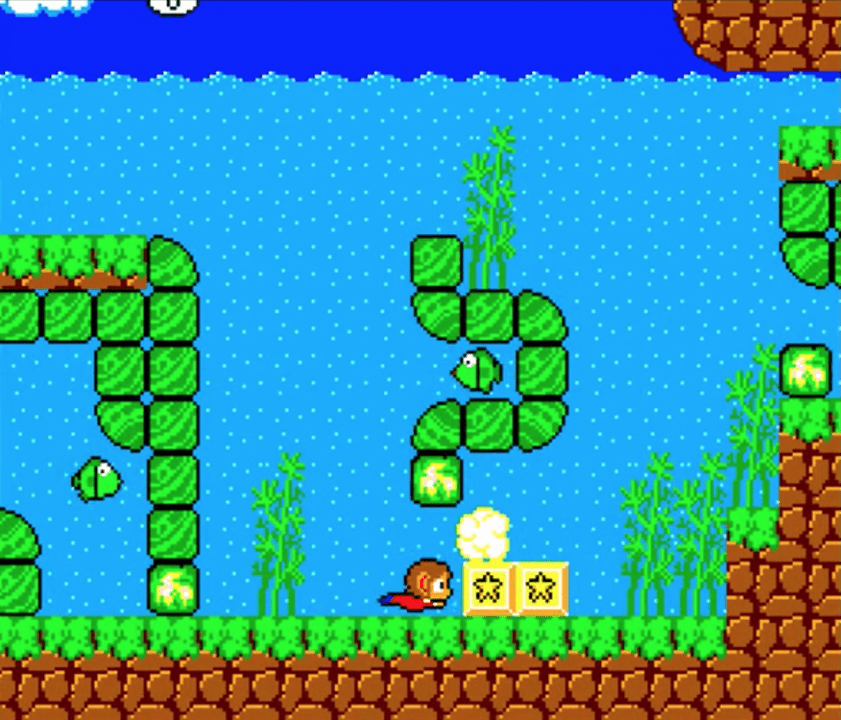 He mentions to me when I asked about this new Alex Kidd port. What is it? And his answer was this:
""Scorpion" is an under-development, general-purpose game-making kit for Amiga. Three core features set it aside from similar projects:
1. It's designed to run smoothly on low-end (A500 No-Fast RAM) Amigas.
2. It features a powerful scripting language to greatly increase the flexibility of the engine.
3. The compiler runs on Windows and supports some modern formats (such as .PNG), and some powerful tools such as the Tiled map editor."
Erik also mentions that this game is Tested under an Emulated Amiga 500 with 1MB settings. He did this conversion of Alex Kidd to the Amiga within 48 hours for the KiwiJam 2019 event. He also writes that it wasn't intended to be perfect or complete… but more of like a demonstration of what this Scorpion gaming-kit engine can do.
It is great to see that Amiga is still getting games and software that amazes. Basic Amiga machines shouldn't be underestimated.
Get the Alex Kidd for your Amiga 500
LHA for HDD
AlexKiddScorpion.lha
Source: Erik Hogan on Facebook