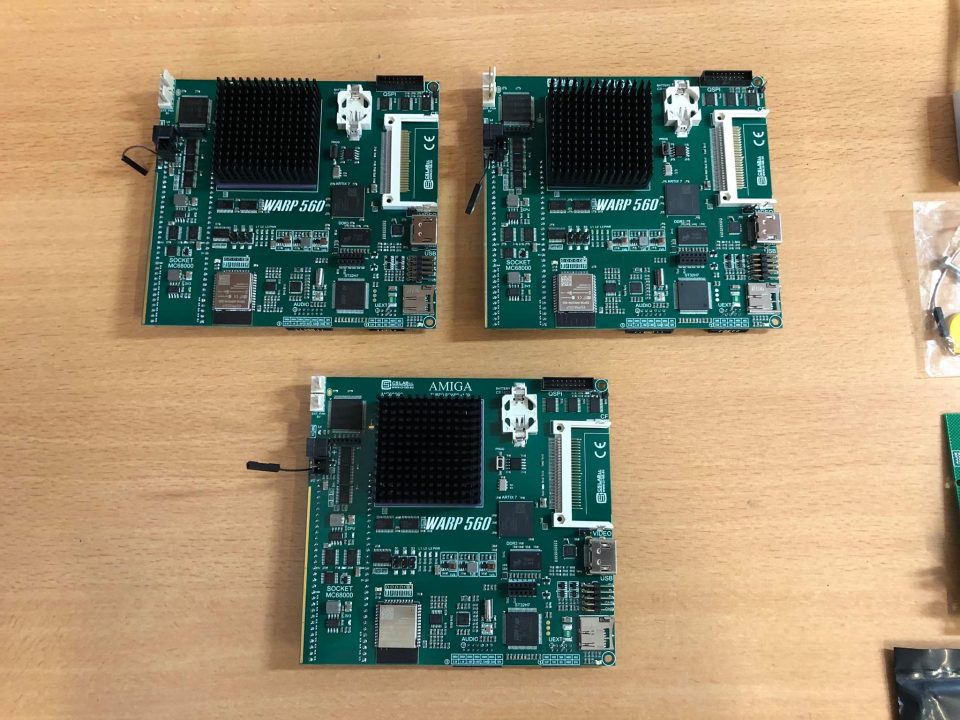 The Vampire V500 V2+ is a beast for Amiga 500. It gives you RTG out and later on also AGA. But now there is another option on its way. Here I can present Warp 560 to you! The very first 68060 accelerators for Amiga 500 ever. It is the exact same accelerator as Warp 1260, just without IDE Pins (that are replaced with an onboard Compact Flash Memcard) and support for AGA.
Warp 560 will give Amiga 500 68060 and RTG Power
The strength of Warp560 will be its 68060 CPU and 1920×1080 HDMI output. A cooler solution for it is also under making. You lose AGA, but at the same time, you will have millions of colors AmigaOS running which is a beauty.
Here is the Full Warp 560 Specification
CPU 68060 50MHz Support up to 105MHz
256 MB of DDR3 RAM
Compact Flash Connector built-in
ARM processor for 1080p Display and MP3 Music without CPU load
Wi-Fi Support
USB ports
HDMI video output
Warp 560 cooler for faster 68060
The Warp 560 will go into the CPU socket inside any Amiga 500. You will have to get yourself a 68060 from eBay and then send it to the Warp team once the accelerator is ready for sale. The Warp team will implement it. But be aware when buying this CPU!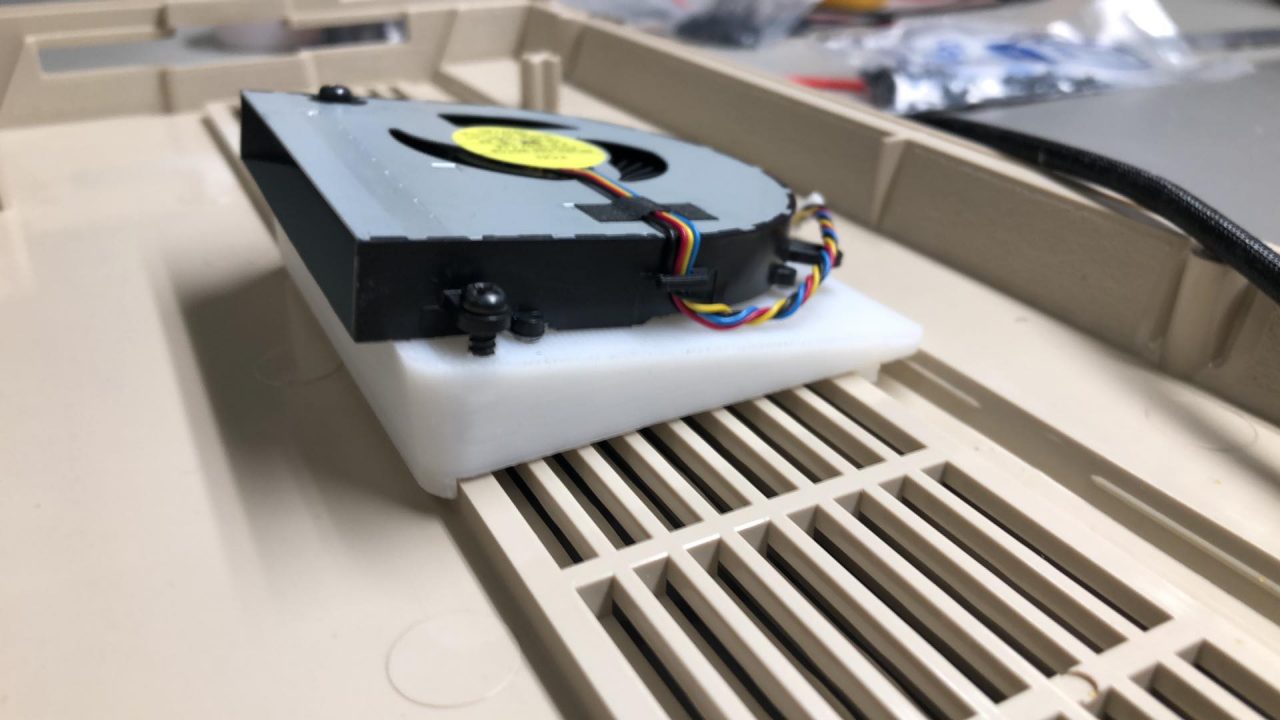 Know This Before Buying Your 68060 CPU!!!
68060 CPU should always have RC letters on them

68060 71E41J Rev 6 is the best version of CPU

68060 LC or EC CPU's should be Avoided!

68060 isn't produced since 2012 by Freescale

Always use PayPal for payment so you can get refunds if the 68060 CPU doesn't work
Both Warp 560 and Warp 1260 can use 68060 50MHz up to 105MHz. The only way to test 68060's is to put them into Amiga and let apps such as WhichAmiga tell you what it is. So, I really recommend you to have a PayPal account as an extra guarantee here.
The pricing for Warp 560 and Warp 1260 will be revealed very soon. I also need to give a big thanks to John Hertell for the extensive 68060 info that I could put into this article.
Source: Warp Team