Until now, MorphOS which is a AmigaOS compatible operating system had to rely on YAM and SimpleMail. Their development cycle is extremely rare and so many MorphOS users always wanted a newer E-Mail client for their nextgen AmigaOS. On MorphOS.de site the devs of this E-Mail app wrote on 29th of March that Iris got released as a Public Beta Test release. So, head over to MorphZone and give the author of Iris reports about how the app runs on your MorphOS machine.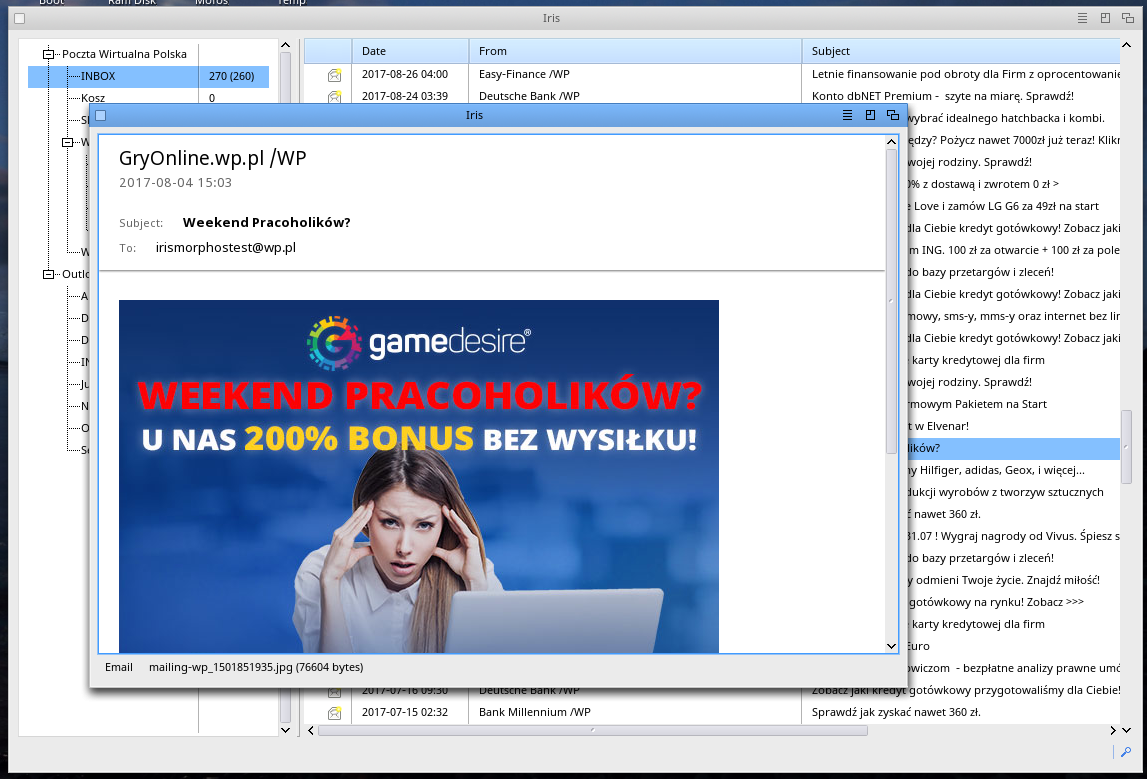 Iris beta 25 is now Out for MorphOS users to Download
Iris beta 25 is now available for download from tunkki.
Changes since last Release
Reduced the memory footprint when doing full folder synchronizations
Send email using aliases supported by the configured accounts
Yahoo! Mail now works with OAuth2
Added an X-Mailer field to outgoing messages
Fixed: viewing messages while updating existing messages in a folder would lead to bogus unread messages count displayed in the folder tree
Fixed: email contents window would appear on Ambient screen even if Iris was open on a public screen
Fixed: SMTP message store setting would revert back to default after applying settings
Iris has been written specifically for MorphOS and utilizes the latest features introduced by the newly released MorphOS 3.10. The program is an IMAP-centered email client that supports OAuth2 for GMail as well as Outlook.com. Moreover, it enables to both display and compose rich HTML emails that feature embedded images and custom styles.
Please note that this is still an early beta version and may contain bugs. For questions and help, please refer to the Iris blog on MorphZone.
Source
MorphZone