There are various of USB solutions for the Amiga. Some are better than others, while others worse than others. Here is a totally new USB option for Amiga 1200. This interesting USB add on product for your Amiga 1200, will require help from someone that knows about how to fix hardware. But once you have this replacement made for you by someone with hardware skills, or if you insist on knowing how to fix Amiga hardware. Then when you've got this USB option for Amiga 1200 installed, then you can use any USB HID compatible mouse directly for your Amiga 1200.
This add on for your Amiga 1200, will for sure extend the lifetime of your Amiga 1200 for many years! If you are unsure about what sort of Revision that your Amiga 1200 motherboard have, then you should check what it is saying on it. You find the Revision information about your motherboard just beside the expansion slot pins. See the picture below for important details.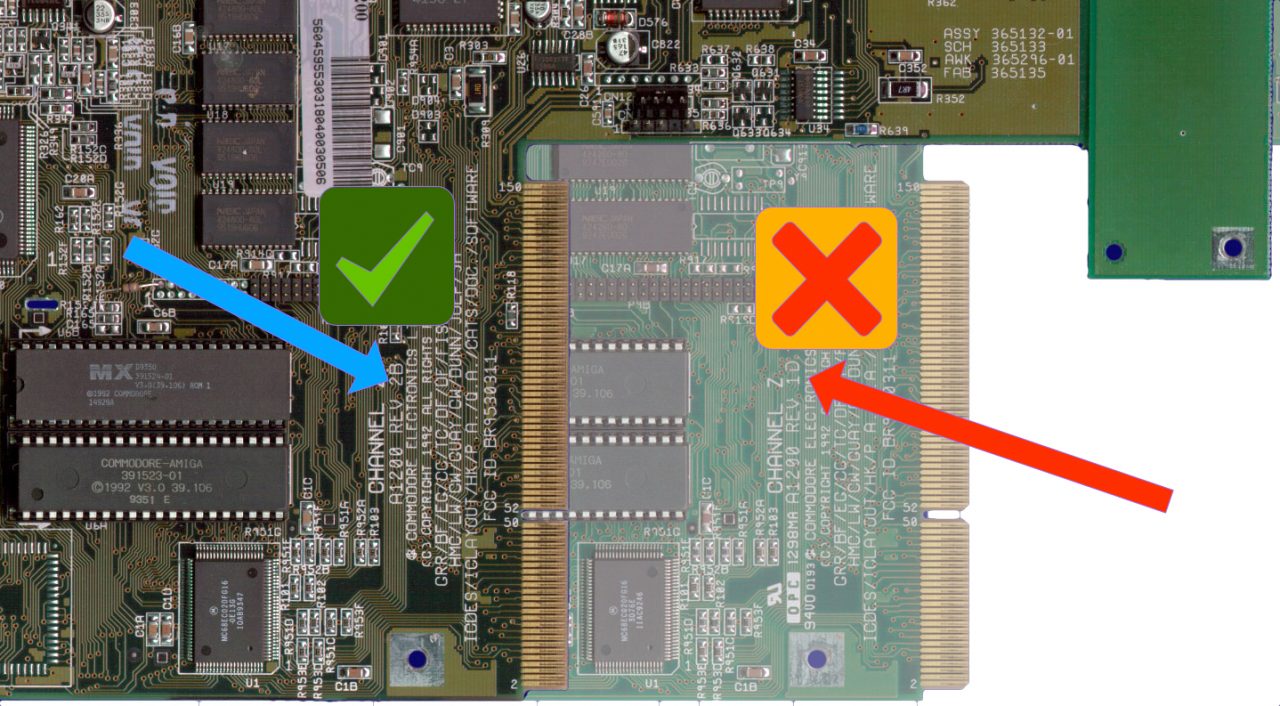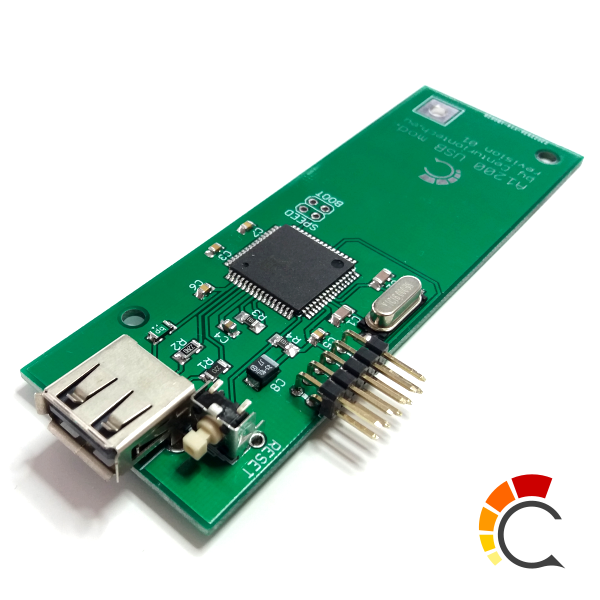 All Amiga 1200 Motherboard Revisions Explained
Revision 1A

– Uses 256k×16 chips for Chip RAM
– Budgie Rev 0
– Two full length clock port headers, intended for Chip RAM expansion / flash ROM daughterboard
– The mouse port is part of the motherboard
Revision 1B

– One full length clock port header
Revision 1D

– One half length clock port header
– The mouse port is connected with a ribbon cable to the motherboard
Revision 2B

– Uses 512k×8 chips for Chip RAM
– Budgie Rev A
– The mouse port is on a separate panel
– The +12V is missing from the RGB port – Amiga Genlocks work only with external power supplies
New USB option for Amiga 1200 Revision 2B Motherboard
Go optical, go laser, go wireless and Make your Amiga 1200 happy. With this New USB option for you Amiga 1200, you simply replace the original D-sub 9 Amiga mouse port with a modern USB interface. You can then connect any USB HID compliant mouse to your Amiga 1200 and use it without ANY limitations at all. No drivers to install even! Amiga see the USB HID compliant mouse instantly. Just make sure that your Amiga 1200 is Revision 2B before buying this USB option.
Simply! There isn't a better gift for your trusty Amiga 1200.
Use any USB HID compliant mouse for your Amiga 1200
Either your USB HID compliant mouse got a cable or is wireless. This USB solution picks it up.
This version is pinout compatible with Amiga 1200 motherboard Revision 2B only! Variant for 1D4 mainboard revision is comming soon.
Installation in a few Easy steps from Centurion Tech website
Remove chassis screws, separate top half og the chassis from bottom by lifting it up
Disconnect LED module from mainboard
Disconnect and remove keyboard assembly. be easy on connector!
Unplug, unscrew and remove floppy drive (GOEX, Gotek,…)
Unscrew mainboard assembly, remove it carefully from the chassis
Unscrew all rear IO connector stand-offs, free the mainboard from bottom EMI shielding
Pull out original Amiga mouse port add-on board
Plug in Centuriontech USB module instead
Put mainboard with USB module attached back into bottom EMI shielding
Screw all rear IO connectors stand-offs back on
Secure the mainboard and USB module bard to the chassis
Return and replug keyboard, floppy drive device and LED module
Put the chassis back together, screw it back.
Connect your favorite USB mouse, fire up your A1200 and enjoy all the comfort.
Based on unmodified SmallyMouse2 by Simon Inns
This USB option for Amiga 1200 is made by Centurion Tech is based on unmodified SmallyMouse2 design by Simon Inns. All the files, schematics and FW sources can be obtained directly from SmallyMouse 2 on GitHub
So, now you can give your Revision 2B Amiga 1200 from Commodore a very nice gift. 29.00 Euro is also not to bad price neither. But Remember! Don't bother buying this item if your Amiga 1200 motherboard is not Revision 2B.
Source and Photosource: centuriontech.eu – This article is not sponsored by Centurion Tech. Amitopia made this article to support Centurion Tech and the fact that this USB addon for Revision 2B Amiga 1200 motherboards is really handy – amiga.resource.cx