AmigaWinter Treffen 2020 in Großensee, Germany
February 14, 2020

-

February 16, 2020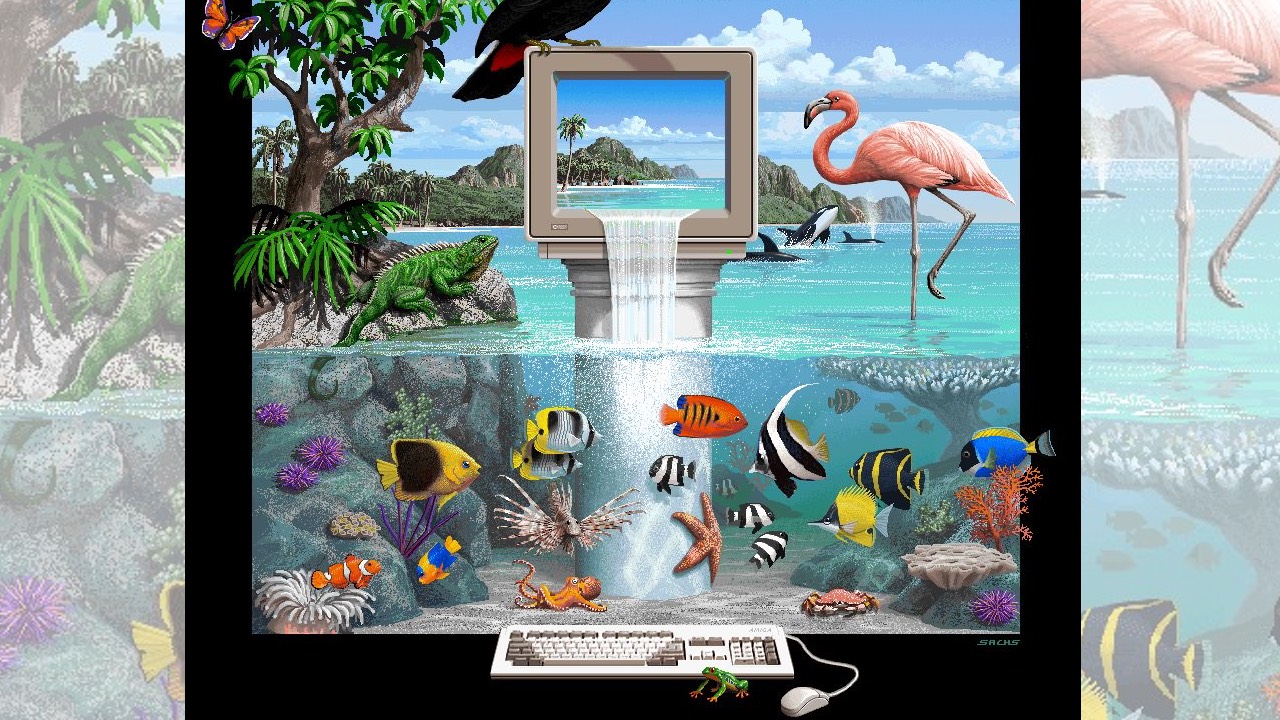 For three days everything revolves around Classic Amiga computers from Commodore and Escom, NextGen Amigas as well as emulators under Windows / Linux / Mac OS. Here it is played, programmed and talk shop. We want to exchange experiences and help with big and small problems with the Amiga.
In a cool 80s / 90s atmosphere you have the opportunity to meet Amiga enthusiasts from all over Germany. You can expect a great location, over 35 computers, videos via beamer, game competitions, Amigas for everyone to try, a children's corner and great food!
Daily schedule
Friday: 16.00 – 22.00
Saturday: 09.30 – 23.00
Sunday: 09.30 – 16.00
If you don't have a Classic-Amiga or would you rather present us another system? No problem! Everyone is welcome! No matter if it's C64, Atari or other classical computer systems, Playstation, Nintendo or an alternative console, Windows, Linux or Mac OS, nobody has to stay outside!
For repairs/handicrafts, a piece of complete soldering equipment with tools and a few spare parts/cables are available. At the flea market table, every participant can offer hardware and software privately. Blank price tags are available for you! A Gigabit LAN, WLAN, and Internet access are available, a dedicated FTP server will be available in 2020 for the first time. If you want to give a talk, please contact us by e-mail. Dealers and developers welcome! Power strips, patch cords (at least 5 m), monitors, etc. brings everyone please with you, by arrangement and availability, we can also provide these.
Registration for AmigaWinter meeting
Registration for the AmigaWinter meeting: A short message to the e-mail address amiga-winter-treffen@gmx.de with the following data:
name, first name, nickname and on which days you would like to participate…
Your nickname will then be on the public list of participants on our homepage. This registration is required to better plan the premises. Unregistered guests with computers, we can not guarantee space for their hardware! When registering before 31.12.2019 Each guest receives the AmigaWinterTreffen welcome pack, consisting of three DD disks (optionally also HD) and a voucher for a piece of cake.
What food can you get at AmigaWinter meeting
Meals: The following snacks are available for a fair fee: home-baked cake, chocolate bar, mini salami, hot sausages (Fri + Sat), homemade soup (Sa), drinks: tea/coffee (flat-rate), mineral water, soft drinks. Cutlery and crockery are sufficiently available. In addition, there are flyers of all local delivery services, a bakery and the Dorfkrug are within walking distance.
Overnight stay: It is unfortunately not possible to stay in the "Dörphus" for insurance reasons. In the area, there are various accommodations for every need and budget. A hotel directory (PDF) with accommodation options can be requested at amiga-winter-treffen@gmx.de.
Admission is free! However, it is asked for a donation to finance the premises.
About your participation are happy: Simon 'leocatxxl' and Sonja Adolf!
Program 2020: Star Trek
What does the Amiga have to do with Star Trek? At first glance, there is only one commercial game: Star Trek: 25th Anniversary for the Amiga 1200/4000 (AGA, 2 MB Chip-Ram, 9 MB HDD). But the history of the Amiga is closely linked to that of Star Trek: In addition to the commercial game, there were still various PD / Shareware games, of which certainly Star Trek: The Game (OCS, 1 MB) by Tobias Richter is the most famous game, In addition, the Amiga has been used for numerous special effects in several Star Trek movies and TV series (header DS9). Furthermore, there were numerous publications on PD-CDs such as graphics, animations, etc. On the AmigaWinterTreffen will be built in various Amigas, where everyone can try the different games.
Star Trek supporting program on Saturday, 15.02.2020:
from 2 pm: lectures and games competitions
Classic Amiga
NextGen Amiga
Star Trek quiz on the Amiga
19:45: Award ceremony of the competitions
20:00: theme evening Amiga and Star Trek
Details
Start:

February 14, 2020

End:

February 16, 2020

Event Categories:

Website: