Amitopia TV is back on Thursday 1st of June 2017 at 19.00 ! The show is full packed! It will have lot's for everyone that loves Amiga computer! We unite Amiga connections and productions! Welcome to an evening with quality Television alike programs!
Program Schedule! 1st of June
19.00: Amiga Update
19.10: AmiReporters
19.25: Paula Powered Xtra
19.30: The Amiga Book flick through
19.45: Trevor Dickinson Interview
20.10: AmigaScene Zone
20.30: Amitopia Live
21.00: Amiga Update
21.10: Glenn Keller Interview
21.40: Closed
Trevor Dickinson is the person behind A-EON and Glenn Keller is behind the famous Paula soundchip inside every classic Amiga computer and console! Thanks to The Guru Meditation for letting me broadcasting these shows on Amitopia. Welcome!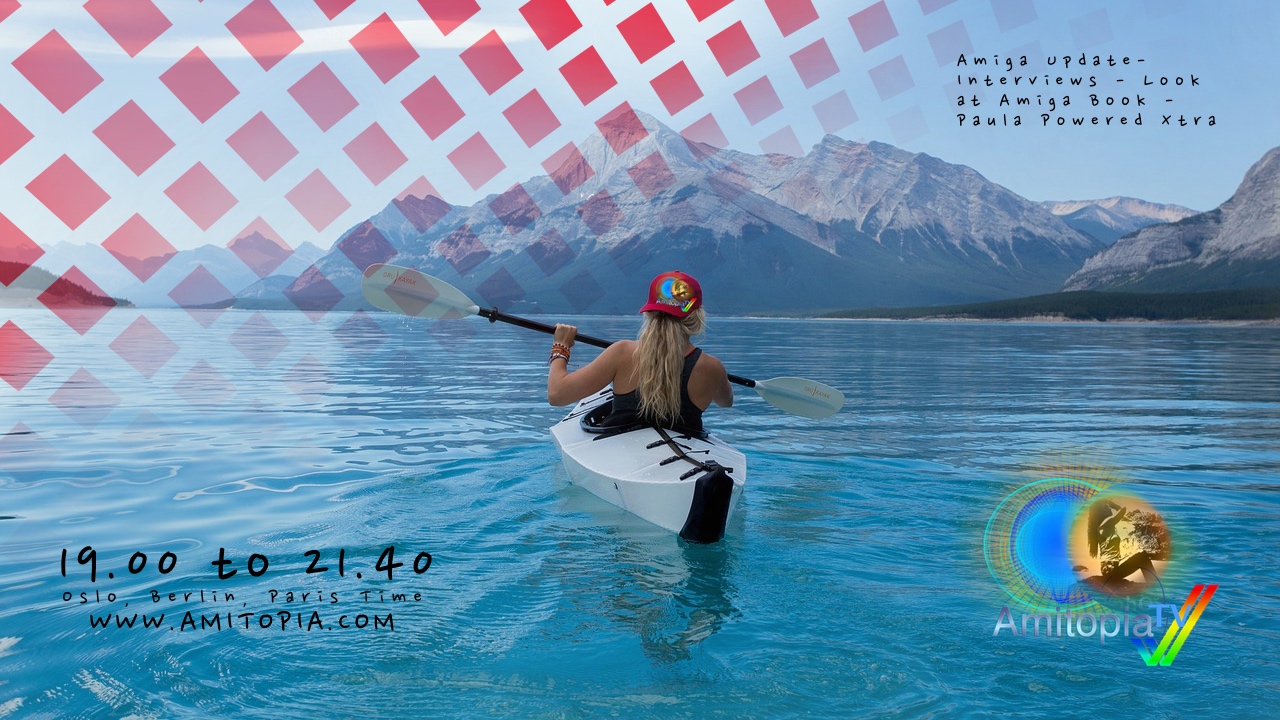 The Net at our office is too bad today! So, the whole show will be Uploaded when done today!