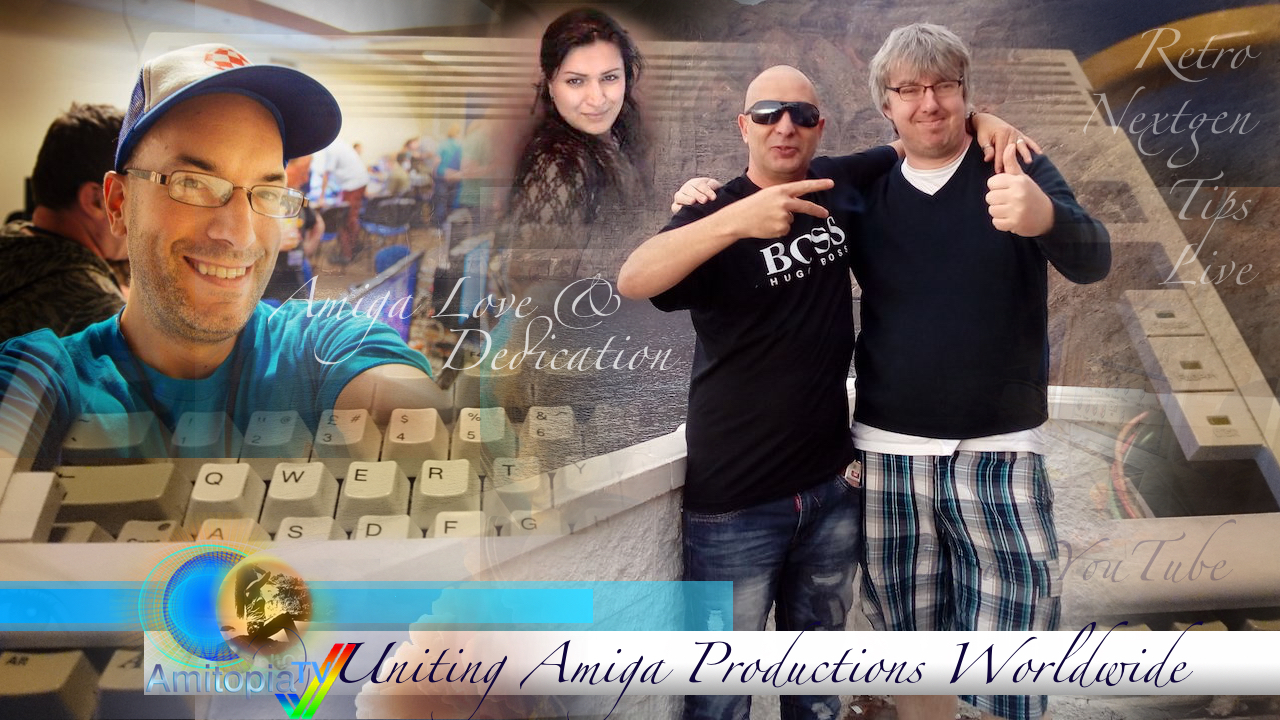 Finally we have studio. We have a nice microphone and we do have Amiga stuff here at Distrita office. So! Amitopia TV is back and announcements will happen here on Amitopia. Thanks to Amiten TV, The Guru Meditation and Ms Mad Lemon for making this happen. Amitopia TV format is taken from a normal TV station layout. There will also be Amitopia Live shows and more.
Here is the Amitopia TV Live link
http://www.youtube.com/user/Distritatv/live
Some of the productions will be on-line when we have got content, while others will have a program schedule to follow. We will also be much more helpfull helping Amiten TV, Guru Meditation and Madija when they have live shows on-line. Welcome to Amitopia – the service that is uniting Amiga productions worldwide into one broadcast. Let's roll the Amiga ball a little bit more!
Welcome to Amiga community and welcome to Amitopia TV